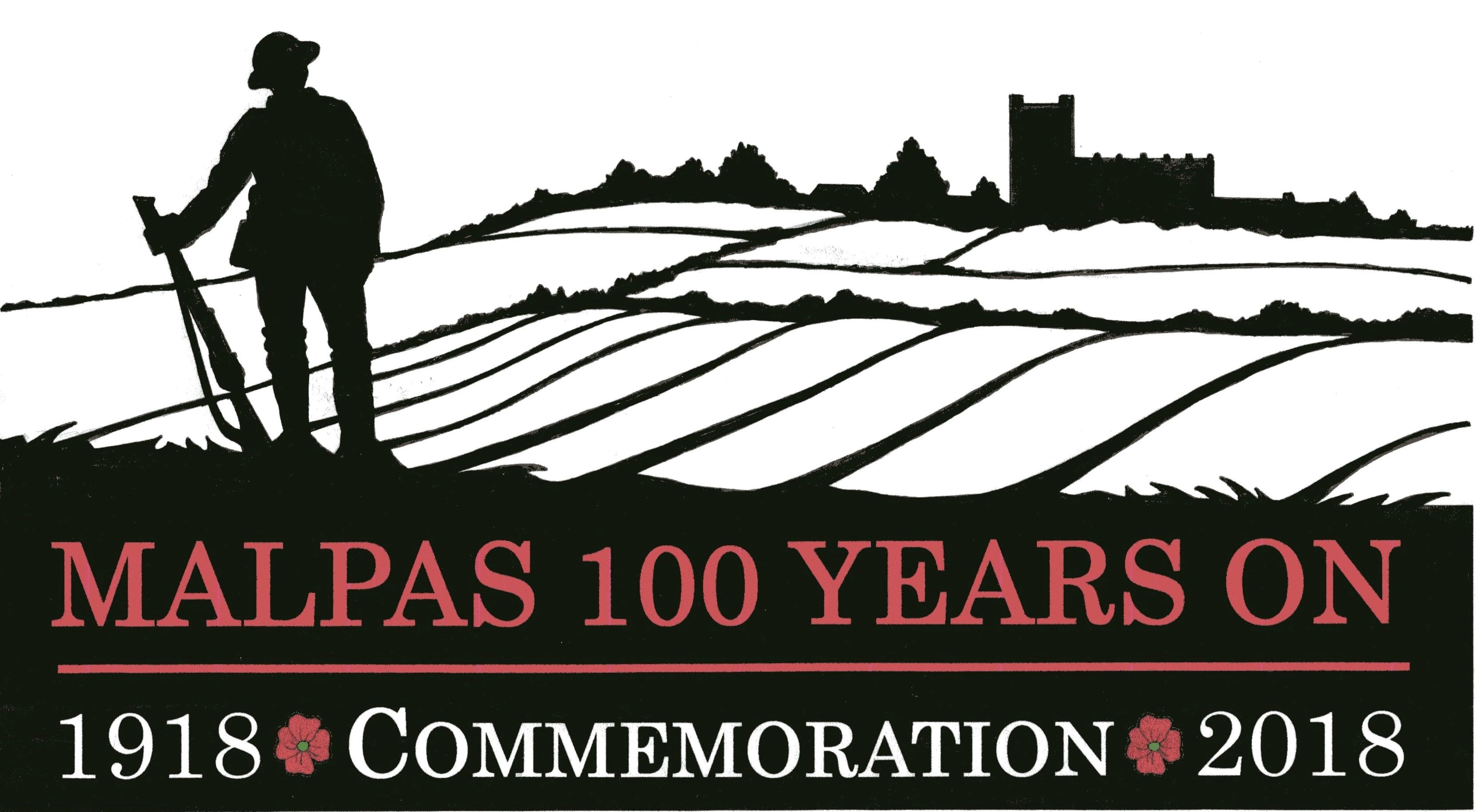 MALPAS 100 YEARS ON" THREE DAY EVENT
A spectacular three-day event is taking place in Malpas on 9th 10th and 11th November 2018 marking the 100th Anniversary of The Armistice.
The search for First World War artefacts to display in November has begun.
Local and former residents are being encouraged to share family photographs and memorabilia from the period for a great exhibition.
Schoolchildren are being asked to help in providing what will go on display by finding out what contribution, military or otherwise, their families made in the First World War, gathering photos and memorabilia and writing up their family histories both for display and for reading out in a public gathering.
Displays and exhibitions will appeal to all ages and the commemoration weekend includes choral and drama productions.
Shop windows, period costume and re-enactments are set to transform Malpas village back to 1918.
Street drama to portrait key war events and their impact on village life will entertain onlookers as the Saturday grand parade of period vehicles, horses, carts, carriages and attired residents moves through the streets.
On the recreation ground a trench network will form part of displays and stands in the Great War commemoration time slip.
Youngsters will be asked if they would like to take part in military style survival training to help them understand the conditions of war.
The Sunday Remembrance Parade will march from the High Street to a service commencing in St. Oswald's Church at 10:45 am on 11th November.
Wreaths will be laid at the war memorial and with military precision the retiring parade will be decommissioned on the High Street.
The weekend will culminate as Malpas assemble to light a beacon outside St Oswald's Church.
The church choir and Malpas Ladies Choir will sing evening service. A canon gunshot will be fired and a bugler will sound the last post, the beacon will be lit and bells will peal.
More details Committee Secretary 01948 860333 editor@malpascheshire.org