100 Farm Tractors in Village
By Webteam
100 Farm Tractors in Malpas Village Centre on Sunday morning 9th April
Is this a protest against congestion in the village?
No certainly not — It is just the annual Malpas Road Run of Vintage and Classic Farm Tractors.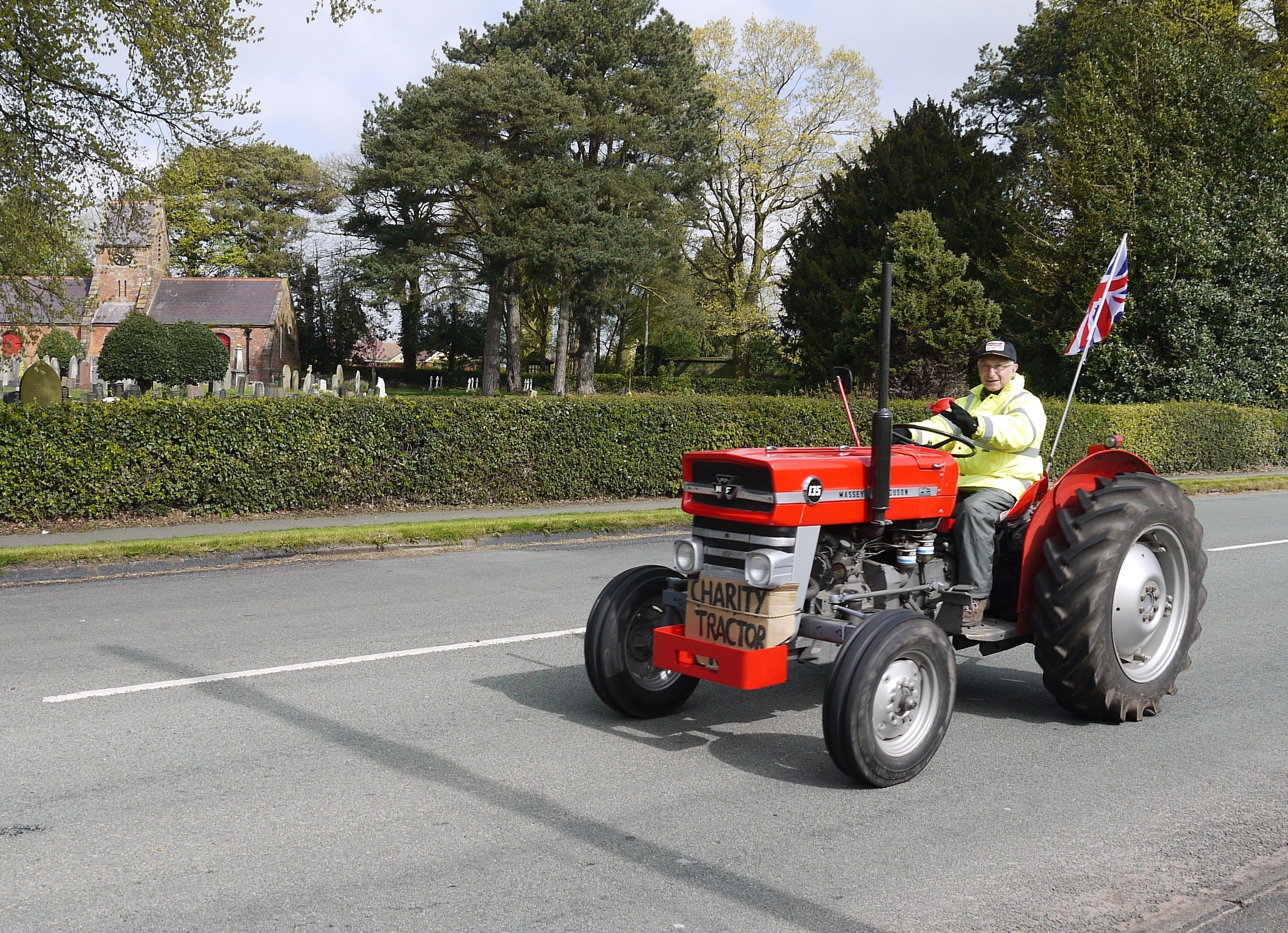 A legacy of the local farming community, some 100 tractors from days gone by are expected to take part in the run, which is being organised by local residents Anthony Mullock, Michael Cotton, Stuart Davies, and Mark Piggott.
Assembly will taking place from 9:15am at Corbetts Yard at the Hampton Heath Industrial estate. All tractor owners pay a participation fee of which after costs any proceeds going to the Diabetes UK Charity. The event is also supported by an excellent raffle thanks to numerous generous donations.
We know many children (and adults) are fascinated by these unusual machines, so this is an opportunity for individuals to view them all in one place.
The procession will lead off at 10:00am proceeding along Chester Road and expected to be travelling down Malpas High Street and turning into Mastiff lane around 10:10am .
Travelling through Malpas and then through country lanes through Tybroughton and on to scenic off road route across Wihixall Moss roads before stopping for a lunch halt at Dearnford Lake near Whitchurch.
The second half of the day sees the procession returning via Tilstock, Whitewell and Higher Wych before ending at Lower Moss Farm, by kind permission of Mr and Mrs Edward Reeves.
popular recent storiesAlso in the news