20 mph speed limit in Malpas
By Webteam
Introduction of 20 MPH Zones
In January 2016 Cheshire West and Chester Council approved the implementation of 20 mph speed limits on residential roads across the borough where:
mean speeds are currently less than 24 mph; and
around schools where the mean speed is currently less than 30 mph.
The Council has approved a capital budget to deliver a programme of signed only schemes over a period of four years.
Cheshire Police will support 20 mph signed only speed limits on roads that meet the criteria. On roads that meet Department for Transport criteria, there will be no requirement for the police to carry out additional enforcement above existing levels.
Officers have identified 223 zones covering 740 km of highway that may meet the criteria and all these zones will require a speed limit assessment. Priority has been based on zones with the higher number of schools and higher number of recorded injury collisions.
Each scheme will be assessed in turn and will involve a week-long traffic survey along key roads to determine the average speed of vehicles. Schemes meeting the criteria for a 20 mph limit will have a Traffic Regulation Order (TRO) advertised where the public have an opportunity to object to the proposals.
Approximately two weeks before the TRO is advertised, every resident affected by a proposed 20 mph limit will receive a letter informing them of the proposal and how to object should they wish to do so.
There is no requirement for Parish Councils to request a 20 mph assessment or provide financial contribution towards the cost of implementation of recommended 20 mph speed limits.
The details of the roll out programme for our area are: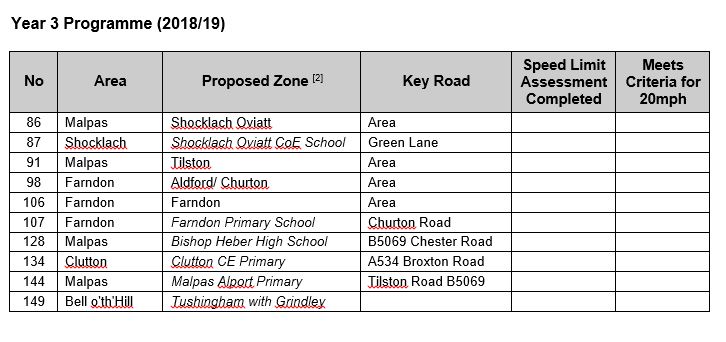 popular recent storiesAlso in the news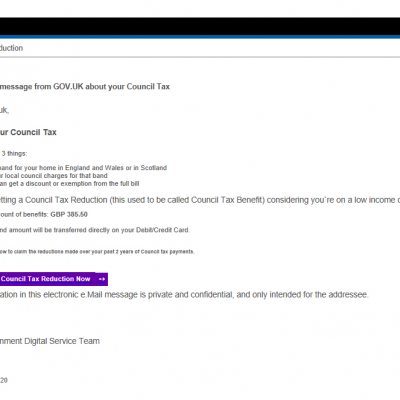 Tue 19 May 11:15am | hits: 139
Council Tax reduction scam emailCheshire West and Chester Council has been made aware of a new phishing email claiming to be a Council Tax reduction payment from GOV.UK. There has been an increase in the number of scam emails and calls being made. Please be extra careful and check anything that looks suspicious.In this instance, Council Tax correspondence would be from the local...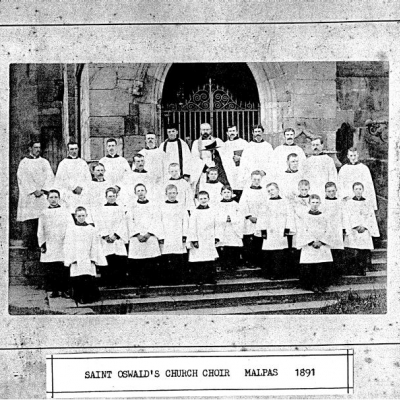 Mon 25 May 9:13am | hits: 38
Malpas Field Club — Malpas History Magazine number 8In this issue:EDITORIALFRANK WYCHERLEY: MEMORIES OF A MASTER SADDLER'S SONMISS IDA FLACK: EIGHTY YEARS IN CHOLMONDELEYDAVID HAYNS: THE MALPAS RECTORIES — PART 1The contents of the document remain the copyright of the Malpas Field Club and they should not be reproduced in part or whole without the permission of...