COUNCIL SEEKS VIEWS TO HELP IMPROVE POLICY FOR RESIDENTS' PARKING SCHEMES
By Webteam
COUNCIL SEEKS VIEWS TO HELP IMPROVE POLICY FOR RESIDENTS' PARKING SCHEMES
Residents are being invited to have their say on Cheshire West and Chester Council's Residents' Parking Scheme Policy.
The consultation will begin on 1 September for a period of 12 weeks.
The Council's current Policy has been in place since October 2011 when it was formally approved following public consultation.
Since it was implemented, two new Residents' Parking Zones (RPZs) have been introduced, two existing RPZs have been extended, and six proposed RPZs have been refused, as they did not achieve the required level of support following consultation with residents.
A Residents' Parking Scheme is created by introducing a Traffic Regulation Order (TRO) under the Road Traffic Regulation Act 1984. The Order restricts parking during certain hours (typically 8am to 6pm, Monday to Saturday) but it exempts permits holders from the restrictions.
Permit categories vary and different permits are available to residents, their visitors and carers or health care professionals.
Schemes can take different forms: for example, bays may be for the exclusive use of resident permit holders or, if the bays are shared, other motorists would be subject to a time limit, typically of between 10 and 30 minutes.
Any vehicles found parked without a valid permit during the hours of operation of the scheme are subject to a Penalty Charge Notice.
A Residents' Parking Scheme can help ensure parking is provided, as far as possible, for those residents who need it.
Schemes may also improve traffic flow and access for emergency services, as well as improving safety for all road users, including pedestrians and cyclists.
However schemes can also reduce the overall parking capacity available as it is often necessary to prevent parking on the opposite side of the street to ensure clear passage for vehicles.
There is a need to give every application careful consideration and full engagement the effected residents.
The 12-week consultation period closes on 18 November 2016.
There is a range of ways to express your views:
Go online to complete the survey: www.cheshirewestandchester.gov.uk/ResidentsParkingPolicy
Email: parking@cheshirewestandchester.gov.uk
Telephone: 0300 123 7024
Write to: Parking Services, Cheshire West and Chester Council, 4 Civic Way, Ellesmere Port, CH65 0BE
popular recent storiesAlso in the news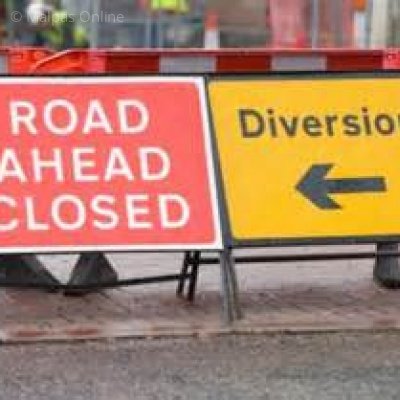 Wed 12 Aug 8:01am | hits: 117
Temporary Prohibition of TrafficWell Street in MalpasNotice is hereby given pursuant to the provisions of Section 14 of the Road Traffic Regulation Act 1984 that the Cheshire West and Chester Borough Council intend to make an Order the effect of which will be to temporarily prohibit/restrict traffic on the following length of road in Malpas Ward to enable the Installation of a storm drain...
Wed 12 Aug 7:44am | hits: 65
Cheshire West commemorates Victory in Japan with a two minute's silence at 11am on 15 August.To mark the 75th anniversary of VJ Day, on 15 August Chester Town Hall will once again be lit red, white and blue and decorated with union flags. There will be a two minutes' silence led by the Lord Mayor of Chester, Councillor Mark Williams, at 11am and it is hoped that wherever you are...