HELP SHAPE COUNCIL'S DEMENTIA AND FALLS PREVENTION STRATEGIES
By Webteam
RESIDENTS URGED TO HELP SHAPE COUNCIL'S DEMENTIA AND FALLS PREVENTION STRATEGIES
West Cheshire residents are being asked to help shape the Council's strategies for identifying and delivering effective dementia and falls prevention services in the future.
The Council would like to hear from anyone who has first-hand experience of dementia or falls, either as patient, carer or family member, before the borough-wide strategies are set for the next three years.
A twelve week consultation begins today (Tuesday, October 11) and the Council is looking to hear from as many residents as possible and capture their hopes and aspirations for the future.
The experiences of every person with dementia or those who have suffered a fall can be very different from each other. The same can be said of the family members, carers and loved ones who support them.
It is hoped that as many people as possible with direct experience of living with dementia or falls, to identify what works, will highlight where things could be done better, and identify where further support and focus is needed.
If you have a story to share and would like to help shape how services aim to be delivered in the future I would urge you to get involved.
The Council's vision is to create a dementia strategy that covers all stages of the illness including prevention, diagnosis, living well, support and planning well and a falls prevention strategy that outlines a system wide approach to falls prevention.
You can complete the survey online or by printing off the questionnaire and posting it back to us. If you would like a paper questionnaire sending to you, then please contact us. Paper copies of the strategies will also be available in main libraries.
Ways to take part:
Online surveys
www.cheshirewestandchester.gov.uk/dementiastrategy
www.cheshirewestandchester.gov.uk/fallspreventionstrategy
Paper copies will be available in main libraries. Please return your response in the pre-paid envelope provided.
popular recent storiesAlso in the news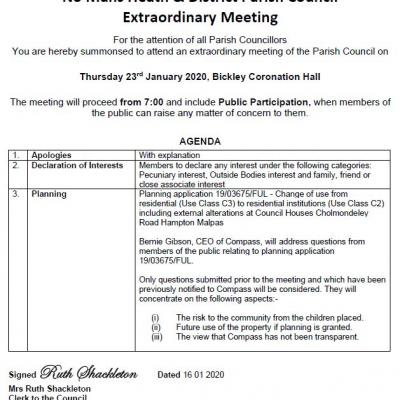 Thu 16 Jan 11:51am | hits: 111
No Mans Heath & District Parish Council Extraordinary MeetingIMG(435800,O...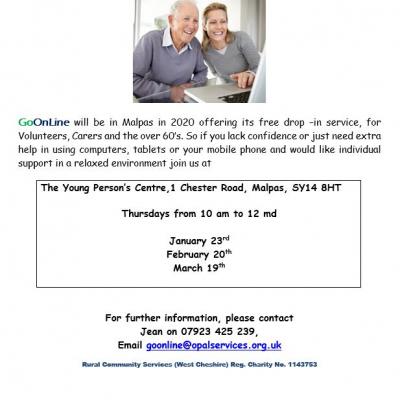 Mon 13 Jan 9:31am | hits: 63
GoOnLine free drop -in servi...