By Webteam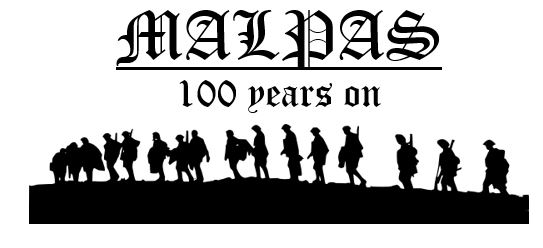 At 11 o'clock on the morning of 11th. November 1918 an Armistice came in to effect as a result of which ' the guns on the Western Front fell silent' and the First World War (or The Great War) ended.
Every year since, we have remembered that Armistice on 11th. November (or the Sunday nearest to that date) with Church services and ceremonies at The Cenotaph in London and War Memorials throughout the country. In recent years, if it has not fallen on a Sunday, we have observed an additional two minutes silence on 11th. November.
With the aim of arranging a programme of events (to be called "Malpas 100 Years On") to mark the 100th. Anniversary of The Armistice a committee has been formed.
The emphasis of the programme will be commemoration not celebration. Central to the programme will be The Remembrance Service in St. Oswald's Church (at 11:00 a.m. on 11th. November 2018 which will be a Sunday).
Through this web site the committee will keep you informed about the programme. The intention is that it will include a variety of events to appeal to all residents of Malpas and District whatever their ages.
Amongst the events being planned is an exhibition in The Jubilee Hall. Schoolchildren are being asked to help in providing what will go on display by finding out what contribution, military or otherwise, their families made in the First World War, gathering photos and memorabilia and writing up their family histories both for display and for reading out in a live entertainment.
If you have family memories of the First World War which you could write down for display and/or memorabilia or photographs which, nearer the time, you would loan to the exhibition, please could you let the committee secretary know NOW on 01948 860333.
It would greatly assist in the planning.
Thank you very much.
Richard Hoffman
Chairman
Malpas 100 Years On
popular recent storiesAlso in the news