Village Traffic Chaos Continues
By Webteam
We were amazed to find Mastiff Lane was closed today.
Although it is expected that the work being undertaken will only last for 1 day, we question why no advance notice was given.
This work apparently is to carry out temporary repairs to the multiple potholes and crumbling verges on Mastiff Lane caused by the large volume of travellers not using the official diversion route for the closed Church Street.
We understand that the Parish Council had requested action on Mastiff lane, but were informed that this would not happen until Church Street had been re-opened.
Residents may have noticed a British Gas Customer Service Representative in the village this morning talking to individuals and taking notes.
"MalpasCheshire online " has established that although the works on Church Street are virtually completed, Church Street is likely to remain closed as a through route whilst the work to replace the Gas Main continues up the High Street as far as the Dry Cleaners.
The High Street will be subject to single carriageway working controlled by traffic lights from Monday (estimated for 2-3 weeks) whilst they continue to install the new main.
The basis for keeping Church Street closed off as a through route, is to provide some additional space to accommodate some of the displaced Parking Spaces on the High Street.
Again no traffic orders relative to this work. have been advised.
Malfest which is scheduled to take place from 19th to 22nd May, is likely to bring increased traffic into the village looking for additional parking space and access up Church Street to St Oswald's Church and the Sports Club on Wrexham Road.
This information has been shared with the Customer Representative, and who has agreed to endeavour to clear the streets by the 19th May.
popular recent storiesAlso in the news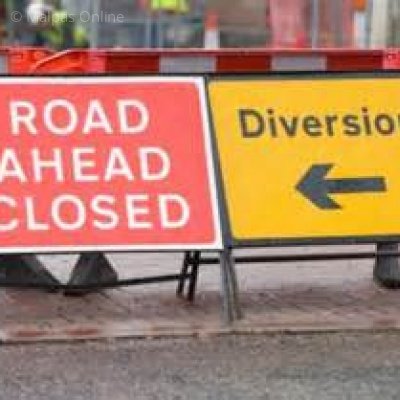 Wed 12 Aug 8:01am | hits: 130
Temporary Prohibition of TrafficWell Street in MalpasNotice is hereby given pursuant to the provisions of Section 14 of the Road Traffic Regulation Act 1984 that the Cheshire West and Chester Borough Council intend to make an Order the effect of which will be to temporarily prohibit/restrict traffic on the following length of road in Malpas Ward to enable the Installation of a storm drain...
Wed 12 Aug 7:44am | hits: 79
Cheshire West commemorates Victory in Japan with a two minute's silence at 11am on 15 August.To mark the 75th anniversary of VJ Day, on 15 August Chester Town Hall will once again be lit red, white and blue and decorated with union flags. There will be a two minutes' silence led by the Lord Mayor of Chester, Councillor Mark Williams, at 11am and it is hoped that wherever you are...