20 MPH Speed restriction introduction
By Webteam
20 MPH Speed restriction introduction
20 MPH speed restriction signs have been introduced around the Malpas Village.
The Cheshire Labour groups manifesto pledge was to introduce 20 MPH restrictions around all residential areas and schools across West Cheshire.
This is part of a programme devised by the Cheshire Borough Council Labour administration back in 2015, and Malpas is one of the last places in West Cheshire to see this being rolled out.
However, the full restrictions could not be enforced due to lack of police resources, so the labour group decided that they would only introduce the restrictions where the mean speeds were already less than 24 MPH.
Hence the reason some roads in the village have the restriction and some do not.
See map below for the mean speed assessment and down load the pdf file for further detail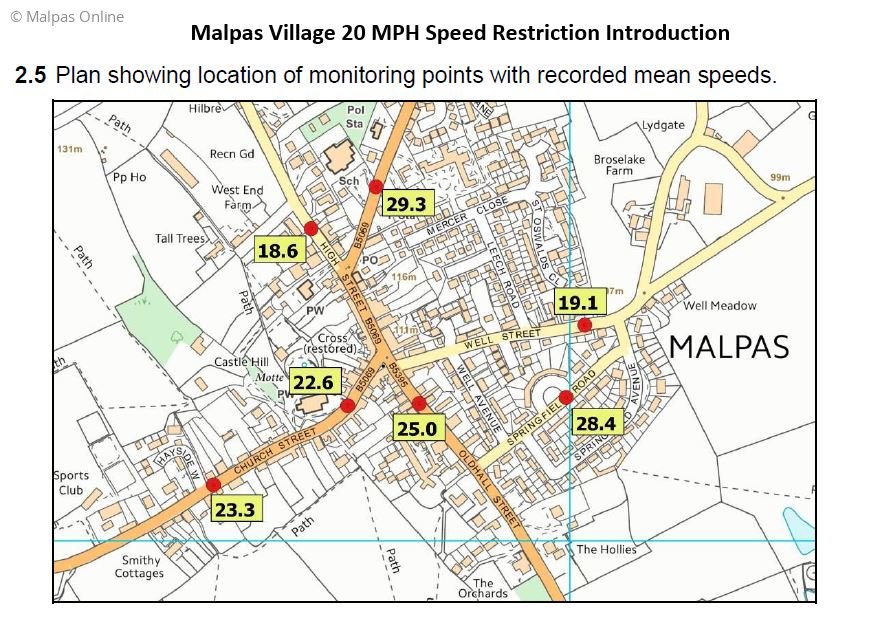 popular recent storiesAlso in the news