Community Champions update week comencing 21st September
The leaders of Cheshire West and Chester Council and Cheshire East Council are sending a joint message to everyone across the county: if we act now, we have time to avoid a new peak in infections and a local lockdown.
In the seven days up to Saturday 12 September, there were 106 confirmed COVID-19 cases in west Cheshire and 100 confirmed cases in east Cheshire, a four-fold increase on recent case numbers.
With the number of infections even higher in Merseyside, Warrington and Halton and these areas facing the prospect of greater lockdown restrictions from Tuesday 22 September, the council leaders feel the next seven days offer a crucial opportunity to curb the number of infections.
The councils are also putting enhanced prevention measures in place and will act through local powers if necessary to protect the public.
All residents are asked to:
-keep to the rule of six
-wash hands regularly
-wear a face covering in places where social distancing may be difficult
-social distance by two metres in public.
If you have COVID-19 symptoms of a high fever, new and continuous cough or a change in or loss of taste or smell, get tested by calling: 119 or visiting: nhs.uk/coronavirus.
There is the following advice for workplaces.
-All staff providing table service in hospitality venues are advised to wear face coverings.
-All hospitality venues should take customer contact details and refuse to serve customers who fail to give details.
-All venues must enforce strict social distancing, including queues outside premises and drinkers/smokers outside premises.
-All venues must strictly enforce the rule of six.
-All retail staff should wear a face covering unless they are always behind a screen.
-Retail outlets are advised to report generally poor customer compliance with face coverings to Cheshire Police or the local authority.
-Retail outlets are advised to enforce strict social distancing.
Our Environmental Health officers, who are qualified in health and safety, can offer support and advice to businesses, including a site visit, for those that need it.
We want you to let us know whether you spot anything in your local community.
We've set up an online form so community champions can easily get in touch with us.
Latest advice about schools for parents and pupils
With schools reopening, there will be some anxieties and concerns among parents and other people looking after young children. It's important everyone follows the latest guidance, including only getting a test if you have one of the three symptoms of COVID-19.
We've put together a video with Dr Chris Ritchieson, Medical Director at the Cheshire West Integrated Care Partnership, providing clear guidance for pupils and parents.
Watch the video with Dr Chris Ritchieson
Help share key messages
There are plenty of useful resources you can download and share with your networks, whether that is by email, social media or other methods.
-Social media graphic about protecting each other
-Social media graphic about when to get a test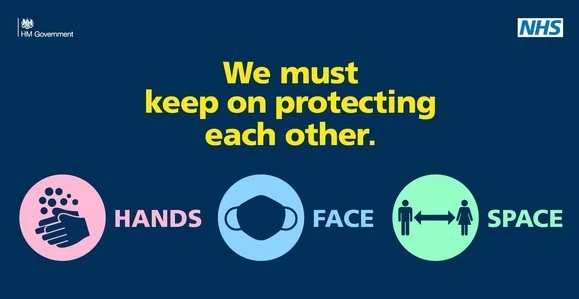 Have your say
Councillors in the north west responsible for adult social care are holding a commission.
They want to look at how COVID-19 has affected people with social care needs and their carers, as well as the role communities have played in supporting people throughout the pandemic.
Residents in west Cheshire, providers and volunteer groups can get involved, writing a story, making a short film or possibly being invited to speak directly to the commission online or by phone.
-Template for storytelling and further guidance
Information needs to be sent to: nwadass@nwemployers.org.uk by 30 September 2020.
Encourage others to get involved
Please ask other people and organisations to become community champions as we want as many people as possible to join this network.
Become a community champion
We'd love to hear from community champions about how you've been playing your part so far. If you'd like to share your story – perhaps pictures or videos we can use – to highlight what you've been doing in the community, please email: communitychampionsintelligence@cheshirewestandchester.gov.uk.