The Sarn Memorial Cycling Challenge
By Webteam
The Sarn Memorial Cycling Challenge.
We are a local group of friends from the villages of Threapwood and Tallarn Green who are undertaking to complete a cycle route which will take in the war cemeteries in Northern France and Belgium.
The chosen cemeteries and route are based on the names which are recorded on the War Memorials of both villages with the intention of visiting each and every one identified and whilst we are there adding a small named cross made by our local youth club plus an appropriate prayer and reading.
The party is anticipated to be about 13 strong (8 cyclists, 3 drivers and 2 sponsors) and is planned to happen on the 6th to 12th September 2018.
The cycle challenge starts at 8:00 am on the 7th at Landrecies in France and ends on the 11th at Paris Plage in France — a total of 294 cycling miles in 5 days!
There will be two support vehicles/drivers and we will be travelling to and from France via Eurotunnel.
In total we plan to visit 20 graves and in addition we will be visiting The Memorial Museum Passchendaele 1917, The Sanctuary Wood Museum and The Menin Gate at which we have 2 other names to show our respect to — all of which are in Belgium.
As we approach the Centenary of the end of WW1 in 2018 we, as a group, are very mindful of what our young local villagers, their families and their friends must have had to face during 1914-18 and consequently we would like to pay our respects to their bravery, on behalf of our villages, by completing our own challenge in their memory.
Each one of us is funding our own travelling, accommodation and living expenses so that any monies raised will be donated to our chosen charity SSAFA (Wrexham) who offer a lot of help and support in many ways to ex-servicemen in the Wrexham area.
We would welcome any sponsorship for this worthy cause — if you would like to donate please contact myself David Paton 01948 770687 or by email to thepatonsdw@gmail.com — our Just Giving page is www.justgiving.com/fundraising/sarnmemorialcyclingchallenge
Many thanks David.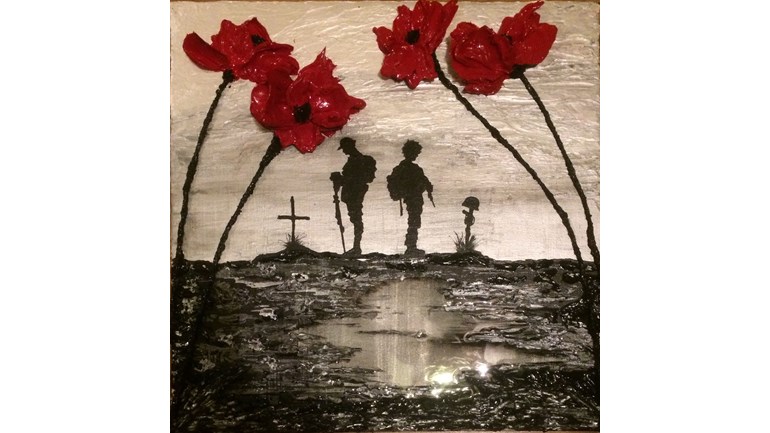 popular recent storiesAlso in the news