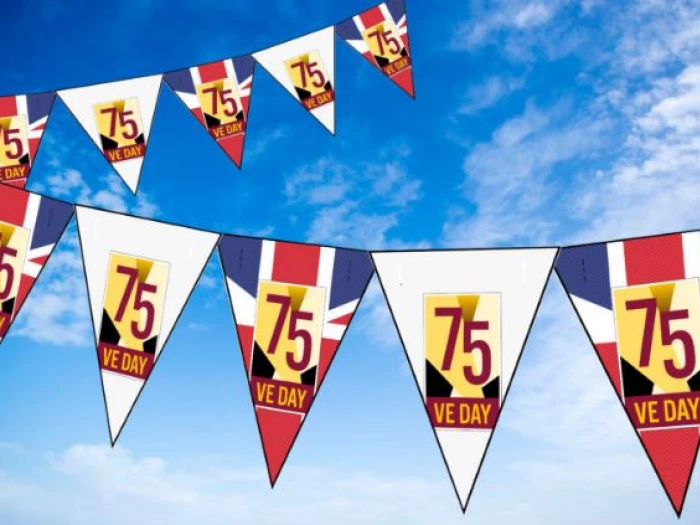 VE 75 Online Resources
The Department for Digital, Culture, Media and Sport has produced a resource pack.
There's also info here to help people hold a1940s style afternoon tea party at home complete with homemade VE Day bunting, original recipes, and a suggested playlist of songs!
And for those with children there's Dan Snow's VE Day Challenge.
Historian and broadcaster Dan Snow will also be hosting history lessons for children from Monday 4 May.
At 4pm on Monday, Wednesday and Friday, Dan will host a History Hit live on YouTube's Timeline channel that will focus on a different aspect of the Second World War and aim to teach the children about the importance of VE Day.