The local Parish Council is Malpas Parish Council. The Council meets on the second Monday of every Month at 7pm at the Jubilee Hall, High St. Malpas. Members of the Public are welcome to attend.
Members of the public can also raise issues with a Parish Councillor at a surgery which is held in the Jubilee Hall, Malpas on the first Saturday of every month between 10:00am and 12:00pm.
Please see the Malpas Parish Council page for further information.
Our neighbouring Parishes are
Threapwood Parish Council — Web Site
Threapwood Parish Council — Facebook page
The Borough Council is based in Chester
Cheshire West and Chester Borough Council
The local borough Councillor is Rachel Williams ☎: 01948 860627
The MP for the area is Edward Timpson.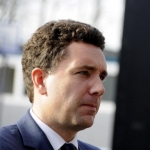 https://www.eddisburyconservatives.co.uk/edward-timpson