Growing a Sunflower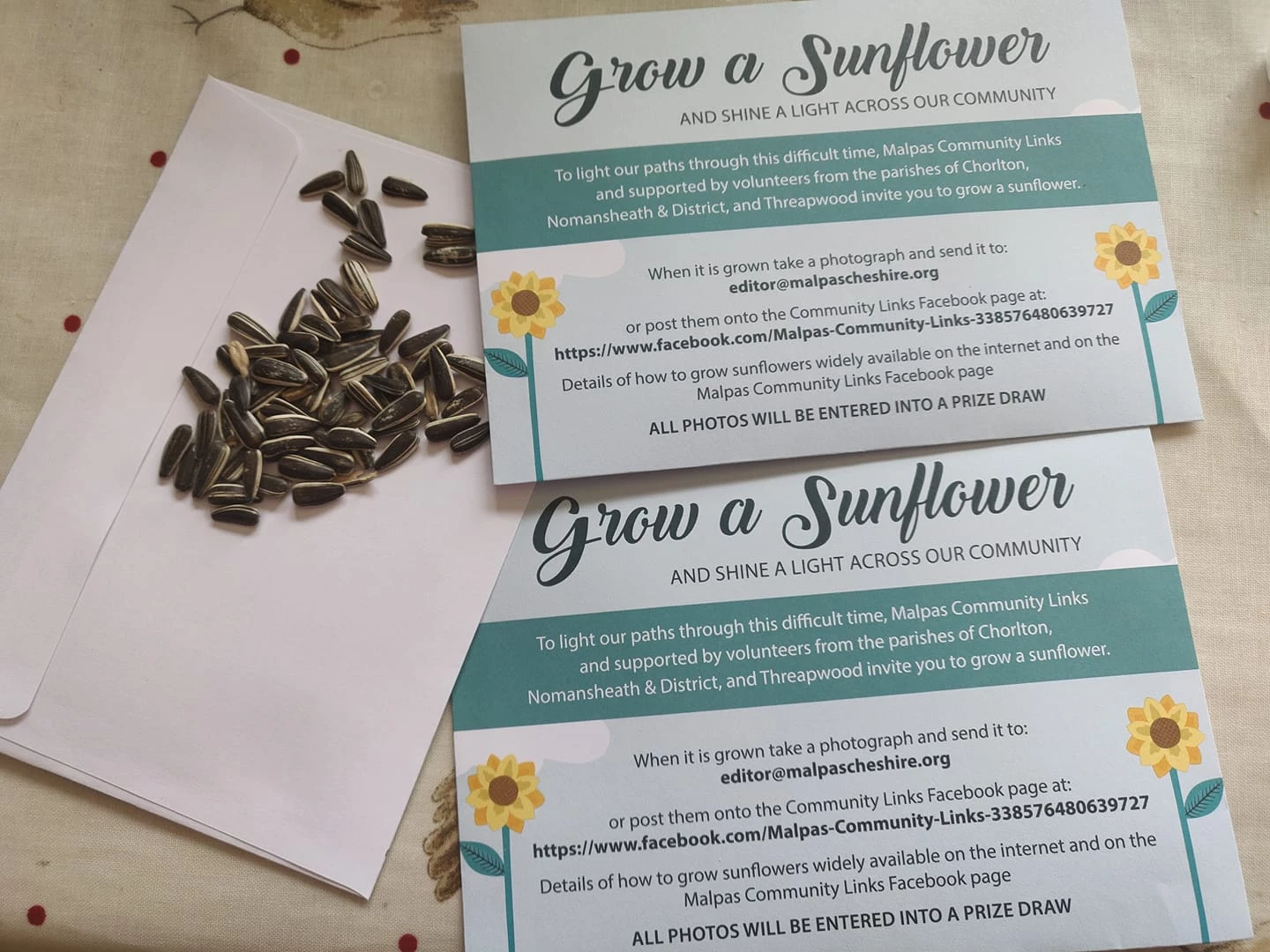 Grow a Sunflower competition

Malpas Community Links are now posting a small envelope through your letterbox with some sunflower seeds in it.
We would love for you to plant these at the front of your property and enter our competition via our Facebook page
One of the prizes is a family tickert for entry to the new BeWILDerwood Adventure park at Cholmondeley
We'll post details of how to enter later in the year (when they have grown).
In the meantime, if you need some guidance on how to grow them, the follow this link.
Happy Growing
What you will need
Just a few ingredients and you'll be on your way to sunflower glory:
Plastic cup
Compost
Garden sunflower seeds
Large flowerpot
A watering-can or hose
Follow this link for indtructions on how to grow a Sunflower.
If you would like more seeds please contact us.