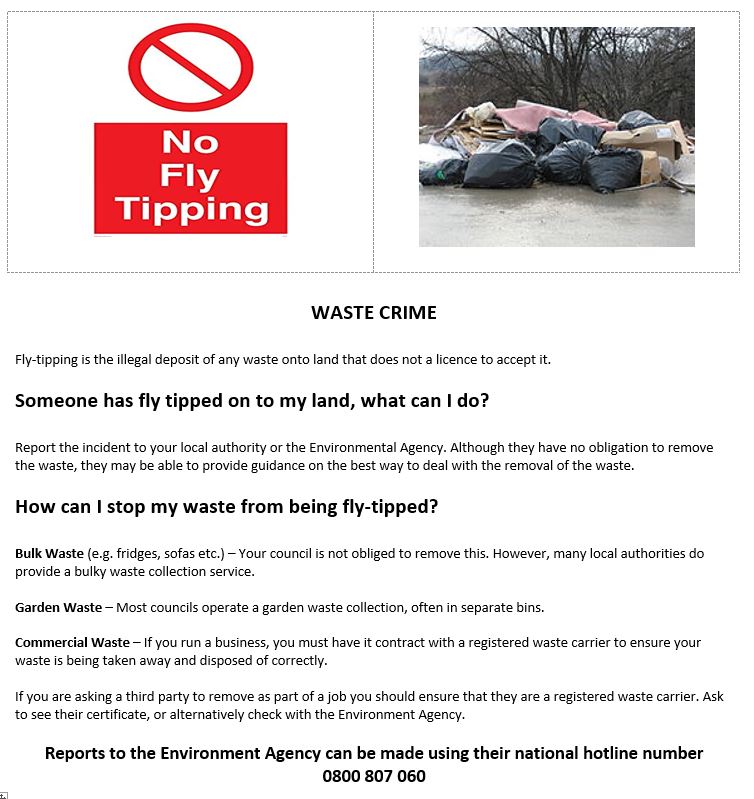 Cheshire Rural Crime Team
As part of Cheshire's commitment to its rural policing it has a rural crime team supported by wildlife officers and PCSOs based in each rural community. The team also benefits from the support of volunteers within the Cheshire Special Constabulary.
Crime in our rural communities
These are some of the crimes that happen in our rural areas:
Farm machinery, plant and vehicle theft
Livestock offences
Fuel theft
Equine theft
Poaching
Fly tipping
Badger persecution
Bat persecution
Hare coursing
Raptor persecution
Good news
Officers from the Constabulary's Rural Crime Team based at Dragon Hall assisted in the arrest four people in connection with the theft of historic artefacts following a series of morning raids in Greater Manchester.
Archaeologists from Historic England's North West and Midlands's regional provided expertise and support for the police officers engaged in the searches.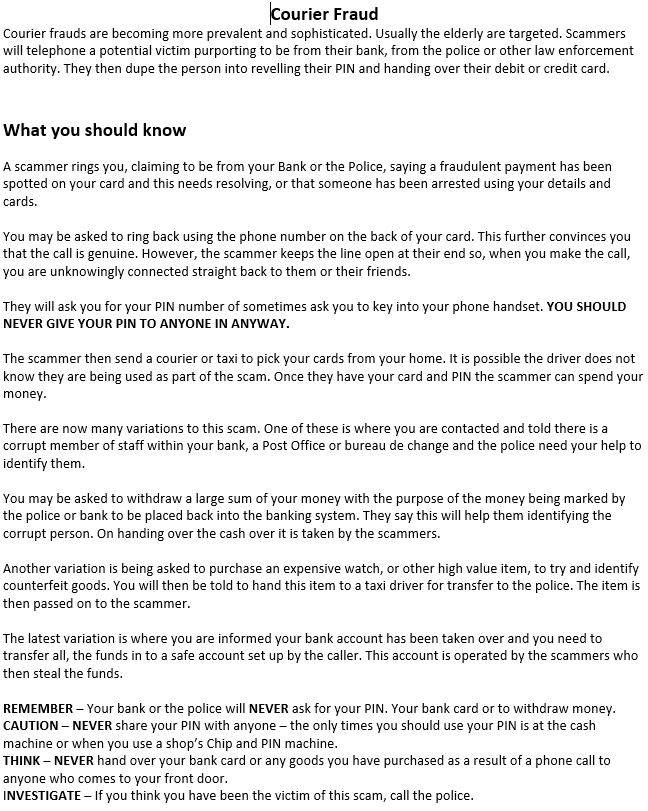 Staying Safe On Line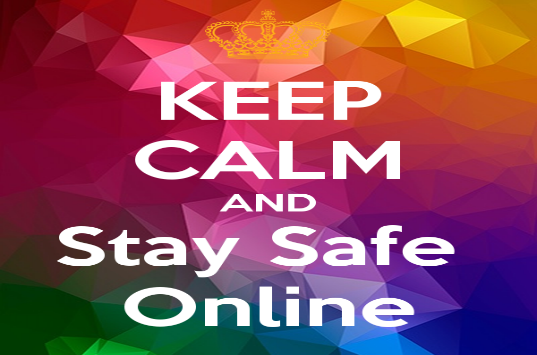 About one in four internet users become a victim of cybercrime. Many messages, which appear as a security threat, are actually designed to allow a hacker to get hold of your personal details.
Avoid becoming a victim of identity fraud — do not give any personal information (name, address, bank details, email, or phone numbers) to organisations or people before verifying their credentials.
Most fraud starts with an email. Remember that banks and finical institutions will not send you an email asking you to click on a link and confirm your bank details — otherwise known as phishing. Always question whether an email could be bogus.
Only use legitimate sites when paying by credit card. If there is NO padlock in the browser window of https:// at the beginning of the web address to signify that it is using a secure link, do not enter personal information on the site. Using — "Verified by Visa" when paying by credit card online can also give you extra protection.
Criminals use popular sites like Ebay to attempt to take money from people. Use PayPal when paying for an item; it is secure, you have cover if the item doesn't turn up or is not as described up to the full purchase price including delivery and it costs the buyer nothing.
When logging in to sites such as Ebay always log in from your web browser by ty ping the address, e.g. www.ebay.co.uk into your browser bar, do not use links, email links or short cuts.
Ensure your password is secure and is not something that can bussed easily like your date of birth. Try to use a combination of letters, numbers and symbols that do not from a word.
Keep your anti-virus software up to date and firewall on at all times.
If you are suspicious then do not hesitate and contact the police on 101 or in an emergency 999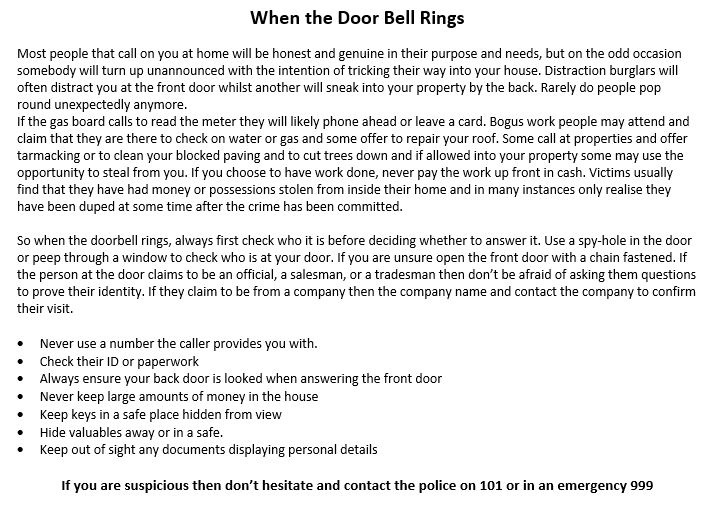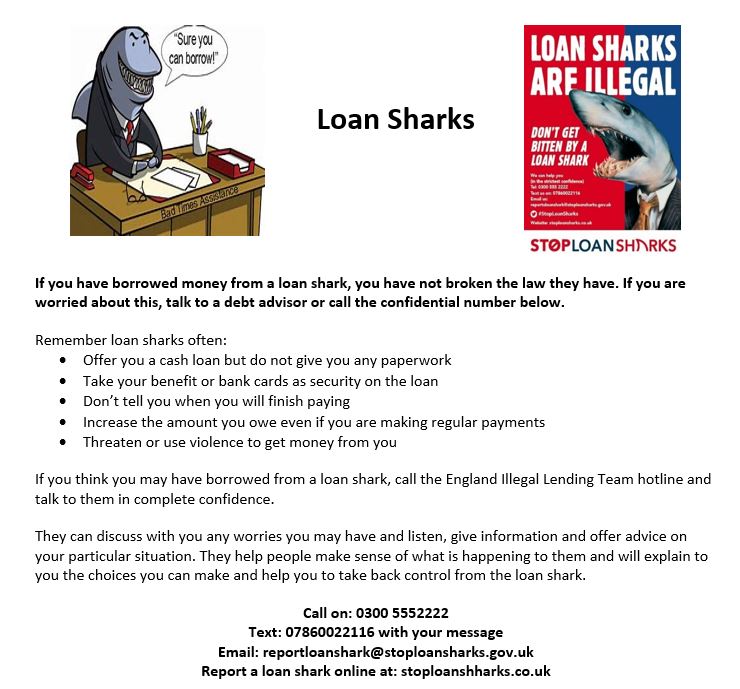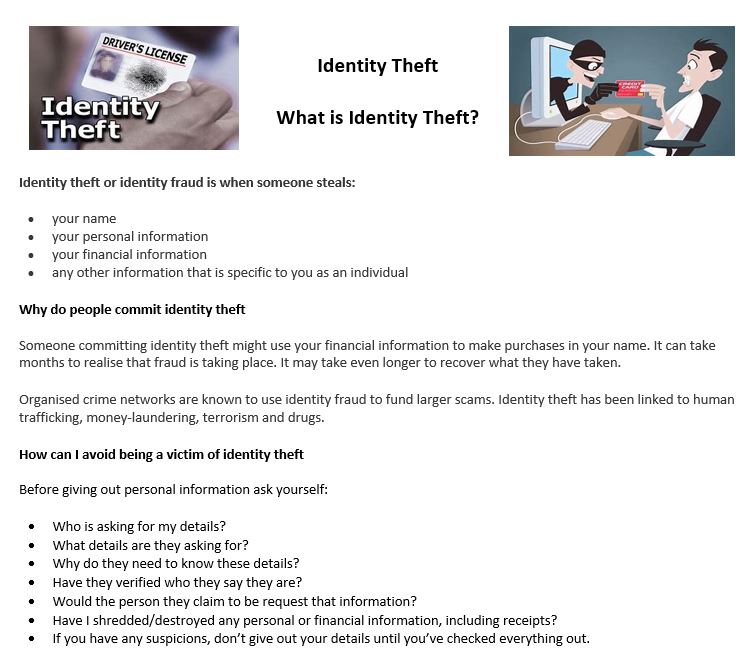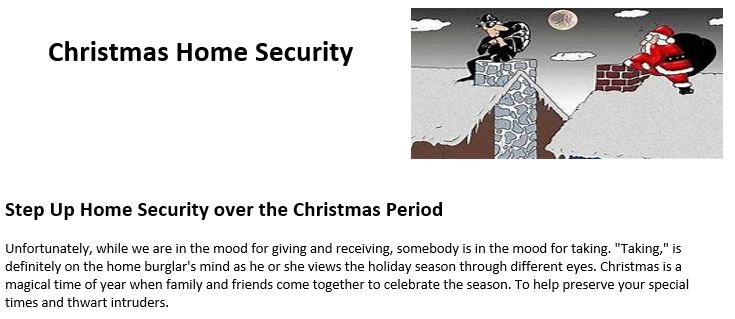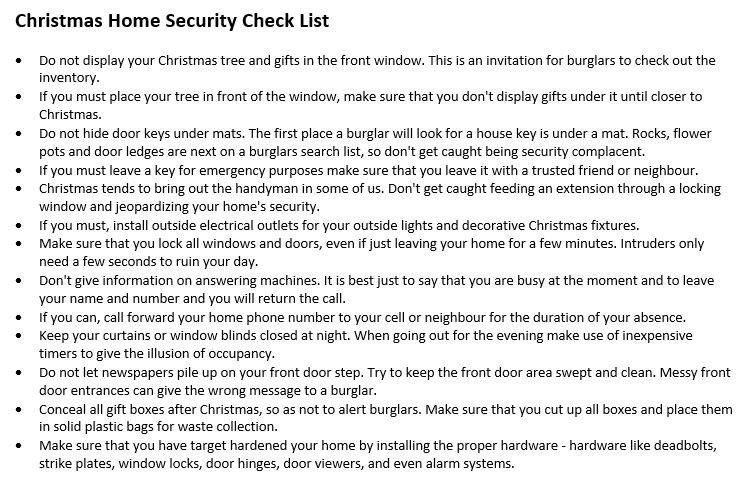 ACTION FRAUD
On an ongoing note there continues to be a number of fraudulent scams reported purporting to be from organisations such as British Telecom, HMRC, TV Licencing and High Street Banks to name a few.
The below advice from Action Fraud gives details of how not to get caught out by scammers and contact information.
1. Do not give any personal information (name, address, bank details, email or phone number) to organisations or people before verifying their credentials.
2. Make sure your computer has up-to-date anti-virus software and a firewall installed. Ensure your browser is set to the highest level of security and monitoring to prevent malware issues and computer crimes.
3. Many frauds start with a phishing email. Remember that banks and financial institutions will not send you an email asking you to click on a link and confirm your bank details. Do not trust such emails, even if they look genuine. You can always call your bank using the phone number on a genuine piece of correspondence, website (typed directly into the address bar) or the phone book to check if you're not sure.
4. Sign-up to Verified by Visa or MasterCard Secure Code whenever you are given the option while shopping online. This involves you registering a password with your card company and adds an additional layer of security to online transactions with signed-up retailers.
5. You should regularly get a copy of your credit file and check it for entries you don't recognise. Callcredit, Equifax and Experian can all provide your credit file. An identity protection service such as ProtectMyID monitors your Experian credit report and alerts you by email or SMS to potential fraudulent activity. If its fraud, a dedicated caseworker will help you resolve everything.
6. Destroy and preferably shred receipts with your card details on and post with your name and address on. Identity fraudsters don't need much information in order to be able to clone your identity.
7. If you receive bills, invoices or receipts for things that you haven't bought, or financial institutions you don't normally deal with or contact you about outstanding debts, take action. Your identity may have been stolen.
Stay in control, destroy your receipts and posts with you name on. If you receive a bill, invoice, or receipts for things you haven't brought or normally deal with, take action. Your identity may have been stolen.
8. Be extremely wary of post, phone calls or emails offering you business deals out of the blue. If an offer seems too good to be true, it probably is. Always question it.
9. If you have been a victim of fraud, be aware of fraud recovery fraud. This is when fraudsters pretend to be a lawyer or a law enforcement officer and tell you they can help you recover the money you've already lost.
10. If you need advice about fraud or cybercrime contact Action Fraud on 0300 123 2040.

OIL TANK SECURITY
How heating oil is stolen
In order to steal heating oil, thieves will usually decant, syphon or pump oil from your tank into other containers. Thieves might use this oil themselves, or sell it on. There have even been reports of criminals selling stolen oil back to the victim.
Opportunistic thieves might target tanks that they spot while out and about, whereas more organised criminals use tools such as Google Maps to identify homes with oil tanks in their gardens. Another tactic used by would-be thieves is following oil delivery vehicles in order to identify homes with full tanks.
Data from police forces across England suggests heating oil theft is most prevalent in the first three months of the year when tanks are likely to be full and the days are short. However, thefts occur year-round, so it pays to be vigilant at all times.
Choosing the right heating oil tank
When it comes to security, steel tanks offer a more robust storage solution when compared to plastic tanks. That's because plastic tanks can be easily drilled into in order to syphon off oil. Steel tanks are also heavier, and therefore more difficult to remove from your premises.
Locating your heating oil tank
When you are installing a heating oil tank, you need to find a balance between convenience, aesthetics and security while ensuring you are complying with all applicable regulations -- you can find out more about the applicable regulations on the OFTEC.
Installing your heating oil tank above ground outdoors
Most heating oil tanks are stored above ground outdoors.
To maximise security in this scenario, you should place your tank as far away from the road as possible. You don't want opportunistic thieves to spot your tank while driving by, nor do you want to facilitate a quick getaway.
Ideally, your heating oil tank should be visible from inside your home. The potential of being spotted is a huge deterrent for thieves. For more tips, see our section on securing your outdoor heating tank below.
Oil tank cages
Probably not suitable for everyone due to the amount of space they take up, but perhaps the best form of security available, an oil tank cage creates an extra physical barrier for thieves. It should fully enclose your tank while leaving enough room for maintenance and deliveries, and be bolted or concreted to the ground. Find out more about the best padlock to use below.

#FIREWORKS
The Fireworks Act makes it an offence to:
Let fireworks off in a public place. A public place is anything other than your own property such as parks, the street or at school.
For anyone under 18 to possess fireworks in a public place (other than a sparkler).
Possess public display fireworks by anyone other than a firework professional.
Set off fireworks between 11pm and 7am — apart from on 5th November, Diwali, New Year's Eve and the Chinese New Year, when the curfew is extended to midnight.
It is illegal for shops to sell fireworks without an appropriate licence. Shopkeepers must also display a notice for customers, explaining the law.
There is a compulsory training course and a 120 decibel noise limit for all those organising large public displays.

Firework Safety
Fireworks and bonfires can be a lot of fun but if not handled properly they can be dangerous. Always follow the fireworks code and keep yourself and others safe.
When buying fireworks look for the safety standard — BS7114 and check whether they are for use indoors, in their garden or for display.

The Fireworks Safety Code
Store fireworks in a sealed box or tin and out of the reach of children.
Use them one at a time, replacing the lid straight away.
NEVER put fireworks in your pocket.
Read the instructions carefully using a torch. NEVER use a naked flame.
Light fireworks at an arm's length using a taper or firework lighter and always wear gloves.
Stand well back and NEVER return to a firework after it has been lit — it could explode in your face.
Ensure children are fully supervised.
NEVER throw or play with fireworks.
Keep all animals and pets indoors. You may have to keep your pets indoors on several nights when other displays are taking place.
Take care of sparklers, wear gloves and as soon as they are finished put them in a bucket of water.
Don't drink alcohol when setting off fireworks.
NEVER smoke near fireworks.

Bonfire Safety
Make sure the bonfire is in a safe place away from buildings and faces — secure the area and don't let children near.
Make sure there are no aerosol cans on or near the bonfire that could explode.
Before lighting your bonfire check there are no animals or children hiding inside.
NEVER use flammable liquids to light your bonfire.
Make sure the fire is completely extinguished before leaving.
NEVER leave a bonfire unattended.
Have a hose or buckets of water on standby.
Try and go to an organised bonfire.


#GOING ON HOLIDAY

Everyone needs a holiday some time but we all want to come home and find everything as we left it.
Almost half the burglaries happen when a flat or house is empty.

By following the tips set out here, you can help to make your home secure while you are away. Read the tips and plan ahead and tick off the items before you go.

Before you go
Make your home looks like someone is living in it. Cancel any milk or newspaper deliveries.
Avoid discussing holiday plans where strangers may hear details of your absence from home.
Cut the lawn before you go and trim back any plants that burglars could hide behind.
Uncollected mail is a sign that you are away. The Royal Mail's Keepsafe service will keep your mail for up to two months while you are away.
Consider leaving important documents and valuable items with other family members, in your bank or lock them in a safe.
Do not put your home address on your luggage when travelling to your holiday destination.
If you normally leave valuable pedal cycles or similar items in your shed, consider putting them in the house.
Finally, make sure that you've locked all outside doors and windows and, if you have a burglar alarm, make sure it is set.

And just before you set off it's worth spending a couple of minutes checking that you've done everything you need to.

Help from neighbours
It's a good idea to get help from your neighbours. You could ask them to collect post, sweep up leaves, mow the lawn, open and close curtains, and so on. They could even occasionally park their cars on your driveway. Anything to make the place look lived in.

You can repay the favour by doing the same for them. Warn your neighbours not to put your surname, address or even your house number on your keys in case they fall into the wrong hands.

Let your neighbours know when you will be away and. If you can, give them details so they can contact you, or someone who can act on your behalf, in case of an emergency.

WHEN THE DOOR BELL RINGS
Most people that call on you at home will be honest and genuine in their purpose and needs, but on the odd occasion somebody will turn up unannounced with the intention of tricking their way into your house. Distraction burglars will often distract you at the front door whilst another will sneak into your property by the back. Rarely do people pop round unexpectedly anymore.
If the gas board calls to read the meter they will likely phone ahead or leave a card. Bogus work people may attend and claim that they are there to check on water or gas and some offer to repair your roof. Some call at properties and offer tarmacking or to clean your blocked paving and to cut trees down and if allowed into your property some may use the opportunity to steal from you. If you choose to have work done, never pay the work up front in cash. Victims usually find that they have had money or possessions stolen from inside their home and in many instances only realise they have been duped at some time after the crime has been committed.
So when the doorbell rings, always first check who it is before deciding whether to answer it. Use a spy-hole in the door or peep through a window to check who is at your door. If you are unsure open the front door with a chain fastened. If the person at the door claims to be an official, a salesman, or a tradesman then don't be afraid of asking them questions to prove their identity. If they claim to be from a company then the company name and contact the company to confirm their visit.
Never use a number the caller provides you with.
Check their ID or paperwork
Always ensure your back door is looked when answering the front door
Never keep large amounts of money in the house
Keep keys in a safe place hidden from view
Hide valuables away or in a safe.
Keep out of sight any documents displaying personal details
If you are suspicious then don't hesitate and contact the police on 101 or in an emergency 999.
MAKING RURAL ROADS SAFER
Introduction
Transporting agricultural machinery from one field to another via public roads is a necessity for most farmers. Whether it involves moving produce during the harvest season or relocating heavy equipment from one field to another, the only way to do this is by road. However, due to their size and slow moving nature, this can be hazardous to both agricultural vehicles and other road users.
Each year, incidents involving tractors and other farm machinery occur on public roads which can cause costly equipment damage, injuries and deaths to all groups of road users. In past years numerous people have been injured in road collisions involving agricultural vehicles in Cheshire.
Statistics have shown the group of road users most at risk from agricultural vehicles to be motorcyclists. In past years motorcyclists have been involved in road collisions resulting in serious injuries and fatalities.
All motorists must take responsibility for ensuring their own and each other's safety were agricultural vehicles are involved.
Advice and the law — Mud on the road
Farmers are responsible for cleaning mud off the road dropped on public roads by their own vehicle and livestock.
Mud can be a significant hazard to other motorists, particularly motorcyclists, and can result in serious, even fatal collisions.
Allowing traffic past when causing a tailback
It is inevitable that slow-moving vehicles will cause a tailback on public roads but it is important for the driver tom pull over and allows traffic to pass at the earliest opportunity.
Frustrated motorists may become impatient and attempt to overtake when it is not safe. They do this at their own risk.
Lights
Lights should be kept clean and in good working order to make sure that other road users can see the intended movements of the vehicle.
Amber warning beacons
Amber warning beacons can be fitted to tractors which are not capable of exceeding 25 mph to alert other motorists to the presence of a slow moving vehicle. Under certain circumstances it may be a legal requirement.
RURAL CRIME
Whilst Cheshire is a very safe place to live, work and visit there are occasions when unscrupulous people commit crime which are often undertaken when a criminal sees an opportunity.
There are simple measures you can take to reduce risk of becoming a victim of crime which help to keep both you, your family and the rural community safe.
What can I do to prevent myself becoming a victim of crime?
Lock and deadbolt external doors in your home, outbuildings and gates.
Use motion sensors and security lighting at night.
Ensure shrubs and plants are kept trimmed to allow full visibility around your property.
Visibly mark serial numbers on tools, equipment and vehicles.
Mark your property using forensic type property products such as Selecta DNA, and use appropriate signage to advertise this.
Never leave keys in vehicles, agricultural plant or other equipment.
Ensure your vehicles are locked and secure when not in use. Farm vehicles can be particular vulnerable to theft.
Keep outdoor storage areas neat and well organised so any theft will be immediately noticed.
Register your personal items of value on a free on-line database such as www.immobilise.com.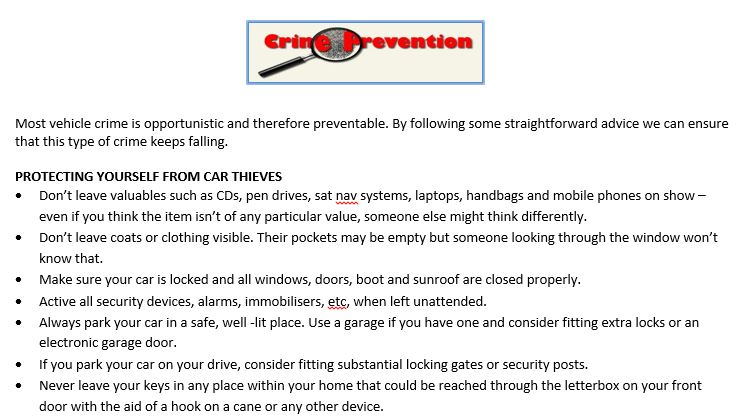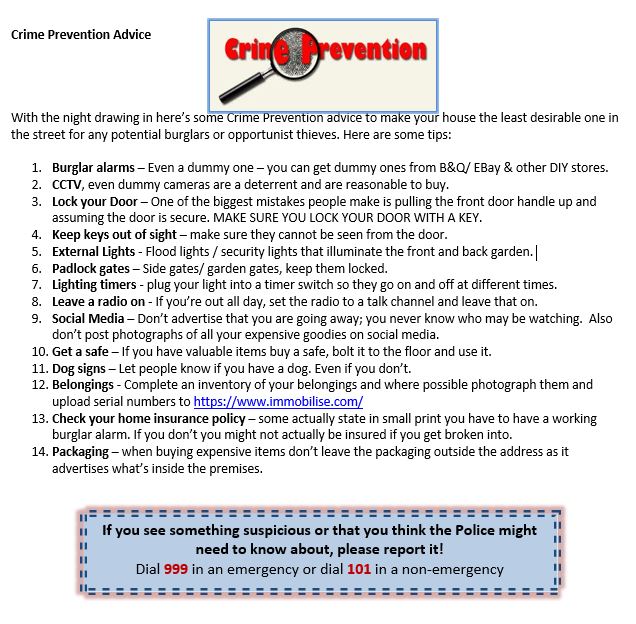 HOW SECURE IS YOU'RE SHED, GARAGE AND GARDEN
Many people take great care when securing their homes but pay little attention to the security of their sheds, garages or outbuildings that are often used to store valuable property.
Ensure your shed is in good condition and would stand up to a security test. If not, take steps to improve it or don't leave valuable items such as lawn mowers, golf clubs and bicycles inside.
Secure your shed
Use a closed shackle padlock not less than 2.5 inches in width, made of hardened steel with no less than five pins.
A standard small padlock with hasp can easily be forced or cut by bolt cutters.
The fittings should be bolted through the door of the shed and reinforced at the back with a steel plate.
The hasp should have concealed screws or coach bolts fitted.
Use the lock at all times.
Protect glass by fitting a grille or strong wire mesh to the inside of the window and fit locks to any window that can be opened.
Prevent anyone seeing into your shed by placing curtains or other coverings over the window or blacken out with paint.
Make sure that you can see your shed from the house. If it is obstructed from view a thief has a better chance of breaking in without being seen.
Mark valuable items with Smart Water.
Garages
Much of the advice for garden sheds also applies to garages. In addition you should consider fitting:
A drive post on the outside of an up-and-over door. It will stop the door being opened and is a visible deterrent.
Good quality closed shackle padlocks with hasp and staple on either side of the door.
Five leaver mortise locks to connecting doors if the garage is attached to the main building. Make sure the lock comply with British Standard 3621.
Fitting a simple, low cost, battery operated shed alarm to the door of your shed or garage will warn of any attempted break into your property and act as a deterrent.
Mark valuable items with Selecta DNA.

Deterring burglars
As well as making your property secure as you can also make it difficult for a thief to get it. Here are some simple steps:
Install security lights to illuminate the front porch and/or the garden. There are two types; lights that come on automatically, when it is dark and turn themselves off when its light or lights operated by sensors that come on when movement is detected.
Keep shrubs, hedges and large plants cut back. They can provide a screen for thieves to work behind.
Keep your boundary fences, walls and gates in good condition as they provide a barrier to the would-be thief. It is recommended that fences are maintained at a height of 1.8 m at the sides and rear of the house with gates that are lockable at the same height.
Keep an eye out on your neighbour's property and encourage them to do the same for you. Report anything suspicious to the police.
Consider setting up, or becoming members of a neighbourhood watch scheme.