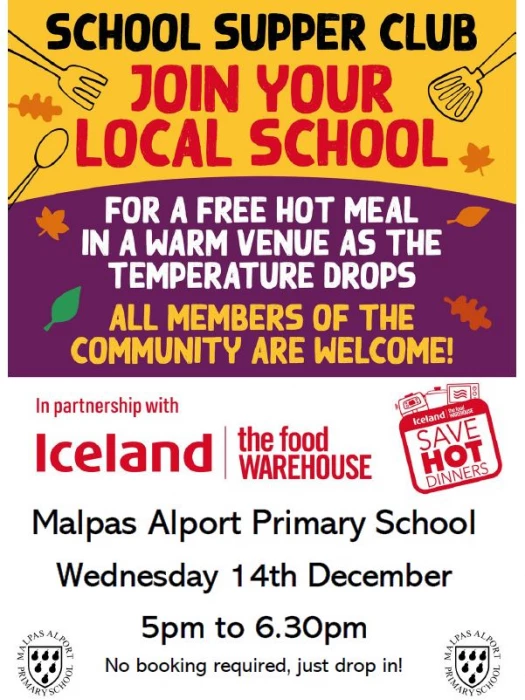 Alport School Supper Club
Malpas Alport Endowed Primary School will soon be hosting a School Supper Club evening in partnership with Iceland Foods.
This is part of an initiative launched by the supermarket which is on a mission to Save Hot Dinners this winter.
Iceland recently surveyed 2,000 people in the UK and found that over half of Brits (53%) plan on either reducing or cutting out hot meals completely in the coming months due to rising energy costs.
We'd love your help to spread the word about the School Supper Club on Wednesday 14th December at 5pm where we will be providing a warm meal for anyone who might be struggling in our local community.
The event will be free with Iceland providing all of the food and drink needed.
The event is open to anyone who may need it within our community.
If you know of an individual or a family who is struggling to provide a warm meal this winter, please let them know about this event.
For some it could make all the difference as we see temperatures drop and energy prices increase.
Many thanks,
Moe Hutson
on behalf of Malpas Alport Endowed Primary School