More ways to access welfare support and advice available for residents in west Cheshire
Residents can now access free, confidential and impartial welfare support and financial advice in more ways than ever across west Cheshire.
Citizens Advice Cheshire West (CACW) provides independent support to residents on behalf of Cheshire West and Chester Council.
It ensures residents have information and advice on a range of topics from benefits, housing matters and debt and money management to employment rights and redundancy, and social care related issues.
The newly improved service means a vast amount of information and help can now be found by visiting citizensadvicecw.org.uk.
Residents can talk to an advisor via live chat and by calling the free phone number or arrange to speak to an advisor by emailing via the website.
CACW has a dedicated Help Through Hardship free helpline to support with emergency foodbank and energy vouchers. It has also been awarded money from Government's Household Support Fund by the Council to help local residents most in need with food, energy, water, and wider essential costs.
A mix of drop in and pre-arranged face to face appointments are available at a range of locations. Free phones are based across the borough for those who need them and provide direct dial access to the adviceline, Help to Claim service and Community Connectors.
There is a range of support on offer, please visit CACW's website to find out more or get in touch and an advisor can talk you through what's possible.
"The increase in the ways that people can now access advice and support on a range of issues through CACW, and improving the digital offer in the first instance, means that we can help more people than ever before."
CACW contact details
Website: citizensadvicecw.org.uk
Free advice line: 0808 2787 806 (10am-4pm Mon-Fri)
Help Through Hardship: 0808 208 2138
Email (via website)
Live online chat
In person locations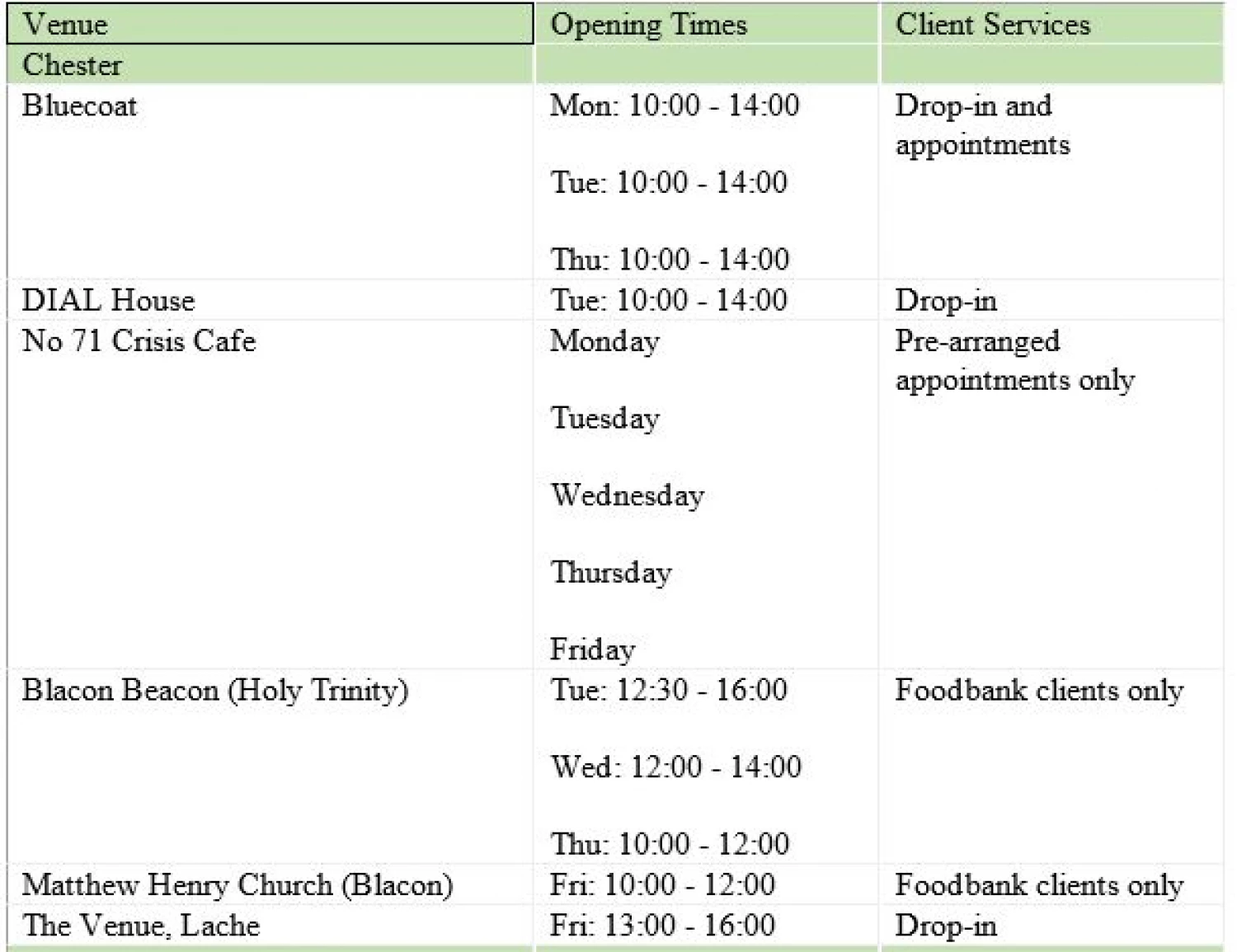 .