Did you know that once upon a time you could pass either side of the Cross?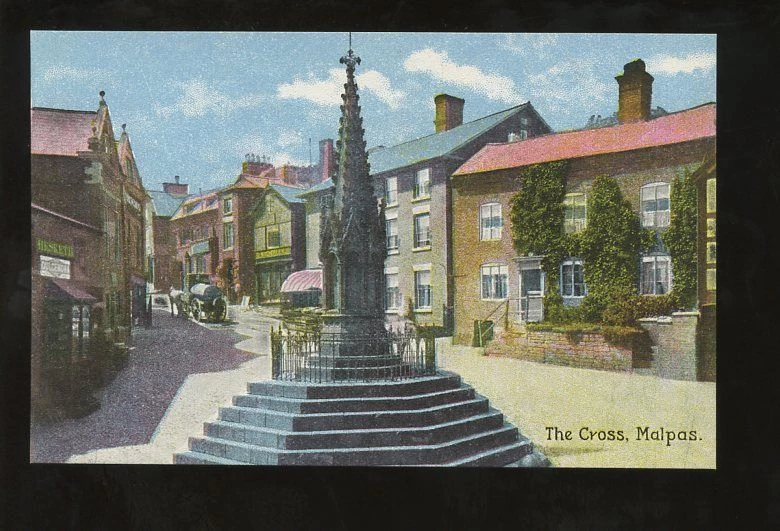 The first picture is obviously from a sketch so it could perhaps be deemed as artistic licence.
Picture 2 is a photograph. This would seemingly suggesting that the highway went both sides of the Cross. However, it was an area where the market was held in the village, and the area was never adopted by the councils.
It has yet to be determined, but the closest guess we have at present is that the thoroughfare was closed of with bollards and the steps constructed sometime before 1912. (See the 3rd picture)
The Pet Stop was at that time Bentley's cycle shop, and who remembers Salts shop where the co-operative store now is?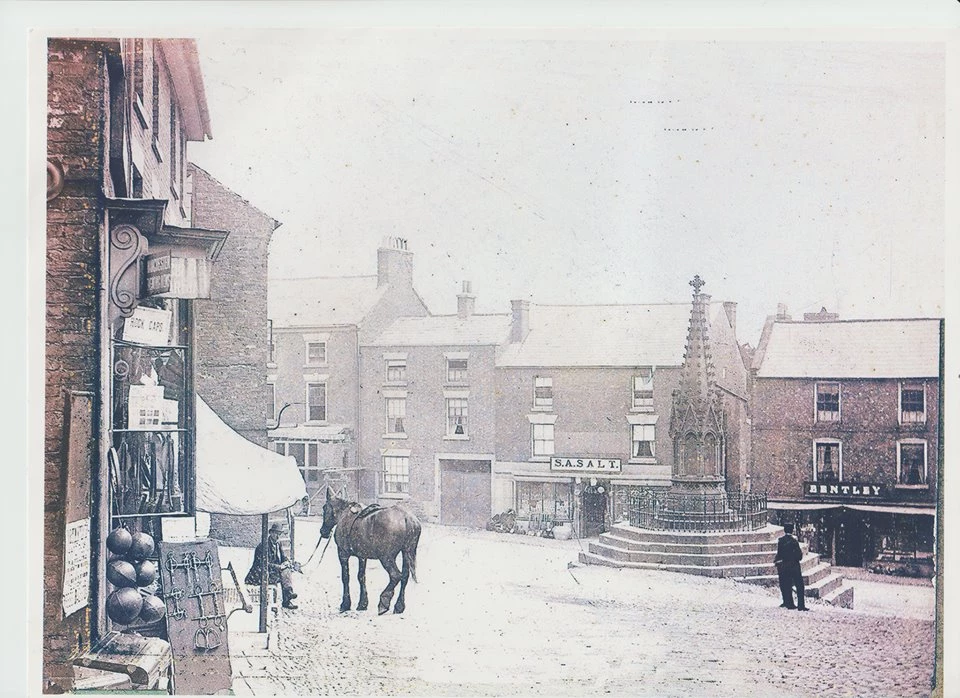 Note the Horse Traffic only. Ahhh!! those were the days when there was no congestion on Church Street.