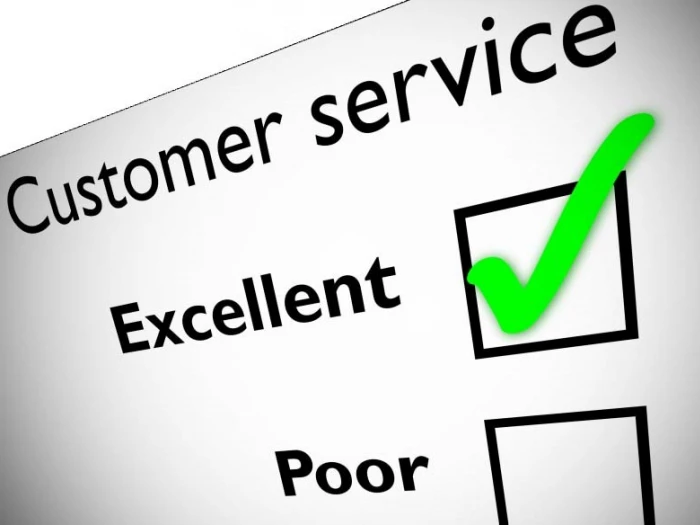 National Consumer Week raises awareness of consumer rights for on-line purchases
Cheshire West and Chester Council and Citizens Advice Cheshire West are working to help residents understand their rights if something goes wrong when they order online, as part of National Consumer Week from 16 to 22 November.
The annual event aims to raise awareness of consumer rights when buying things online and give advice on how to protect yourself when buying on-line.
This comes at a time when over half of people across the country feel more reliant online shopping as a result of the pandemic. This increase in people ordering online has seen a rise in parcel delivery problems.
The Councils Deputy Leader and Cabinet Member for Environment, Highways and Strategic Transport, Councillor Karen Shore said: "With the current restrictions in place online deliveries will continue to be vital.
If people across the Borough are having issues, it's especially important that people know their rights if something goes wrong.
"If many of us will be using on-line shopping, it's important people feel confident that they can shop safely and securely from home.
"With the festive season approaching, it's important to remember that it's the seller's responsibility – not yours or the courier's – to make sure the item gets to you."
Jason Bishop, Assistant Chief Executive of Citizens Advice, said: "Citizens Advice has found that 93 per cent of people in the North West region say they'd ordered a parcel since March and online shopping has been a lockdown lifeline for so many of us in Cheshire West and Chester this year.
It's helped us turn our homes into makeshift offices; send gifts to those we love and miss; and get hold of essentials and the occasional luxury.
"There has been an increase in consumers contacting the Citizens Advice consumer service with problems relating to scams and defective goods and particularly large numbers of consumers experiencing issues with parcel delivery.
In fact, two in five adults (43 per cent) in the North West have had an issue with parcel delivery since the country went into lockdown in March.
Late delivery was the biggest problem faced by North West consumers, with 29 per cent reporting this issue.
We found that only 29 per cent knew their rights if something went wrong."
Cheshire West and Chester Council and Cheshire West Citizens Advice gives the following top tips to help people across the Borough shop safely and securely from home:
Check delivery policies
before you place an order find out what the delivery times, costs and returns policies are of the items you have ordered.
If you buy from a trader in many cases you have a legal right to return unwanted goods within 14 days and request a full refund.
Do some research -
always try to use websites you know and trust. If you click on a website you've never seen before, check it closely. Watch out for any spelling mistakes or poor quality images, as these can indicate that the site was put together in a rush.
Click away from the site if you spot anything suspicious.
Look for a secure site
always check that the site is secure by looking for the 'https' in the URL of the payments page and the padlock symbol in the address bar.
If the site doesn't have these features, don't enter your financial details.
Also make sure the trader has a genuine address and landline number you can contact them on if things go wrong, not just an email address.
Online trader or online marketplace?
Make sure you know if you are dealing with a trader or a private seller on an online marketplace as dispute processes may vary.
If you have an issue with a trader, a dispute can be raised directly with them, but if it's a private individual it may be easier to go through a marketplace's dispute process.
Review traders
Check and review if the trader is genuine.
It's always worth taking a look at reviews to gain an insight as to how reliable the company is and how well they deal with missing parcel complaints and refunds.
We would advise that you do this through a search engine, not just checking the website's own reviews.
Search for the company's details on gov.uk.
This will tell you if they're a registered company.
Make sure you read the terms and conditions.
Use your credit card where possible
buying items on your credit card gives you protection under the Consumer Credit Act and means you'll be able to claim through the retailer or credit card provider for any purchases between the value of £100 and £30,000 that turn out to be faulty or don't turn up at all.
Check your balances
keep an eye on your bank and credit card account balances.
It is important to keep a check that money going out of your account is for purchases you have made.This will help you spot any fraudulent activity under your name.
Who to deal with when a parcel goes missing?
your purchase and contract is with the seller.
If your parcel goes missing you should speak to the trader to deal with the problem, not the courier company.