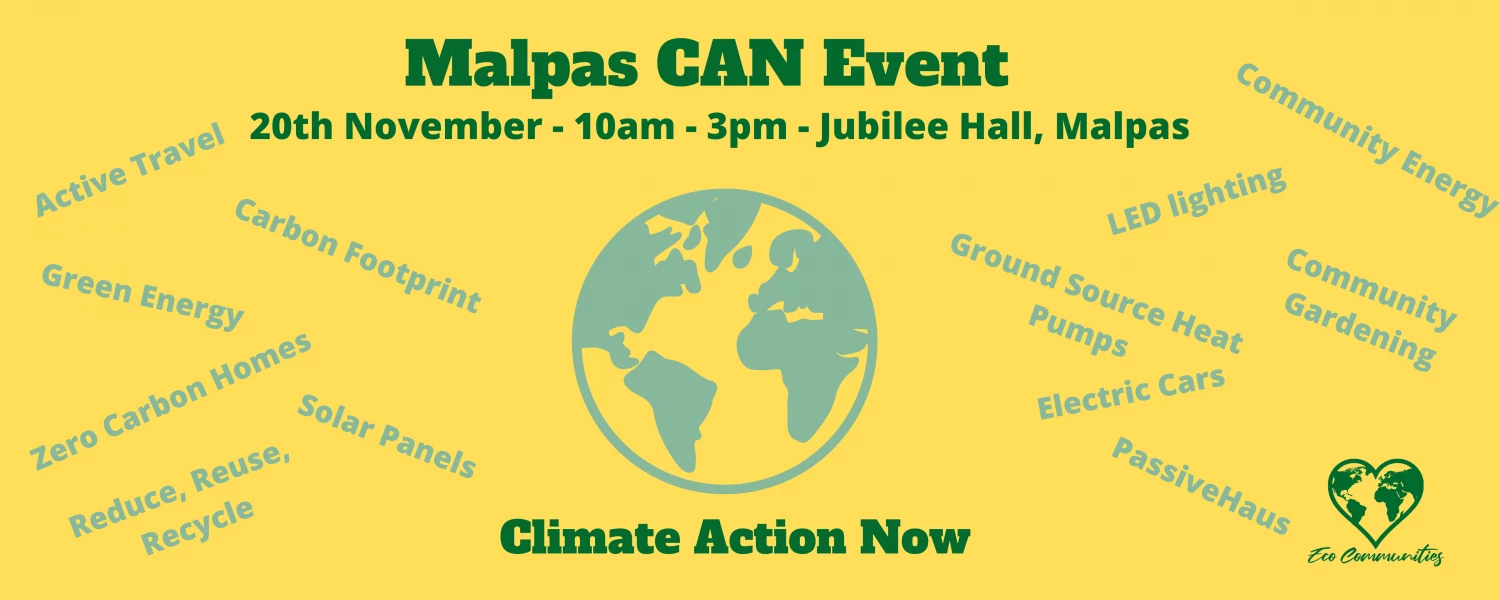 Can your business help to make Malpas greener?

Malpas Parish Council wants to help local residents to reduce their climate impact.

We are arranging an exhibition in the Jubilee Hall on Saturday 20 November to show what everyone can do to contribute to a reduction in carbon emissions.

This is an opportunity for local businesses to demonstrate the services and products they can offer to help to make ours a greener place to live.

So, if you are able to help, please let us know.
You may be able to supply or fit insulation or LED lighting in existing homes, replace boilers with heat pumps, provide solar panels and other renewable generation or design and build zero carbon homes.

We can also help to reduce carbon emissions by buying more locally, changing what we eat, reusing and recycling, switching to electric vehicles and green energy tariffs.

If your business can help, or you are looking for new customers, please get in touch.

We hope to fill the Jubilee Hall with interesting and informative exhibits and stalls providing advice and guidance at just the time when the results of the COP26 discussions in Glasgow should be in the public eye.

For more information or to register your interest, please contact Ruth Shackleton, Clerk to the Parish Council on 01948 770678 or email malpaspc@hotmail.com.