Have your say on our draft IRMP 2020-2024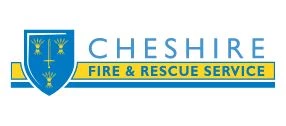 Cheshire Fire Authority has published its draft Integrated Risk Management Plan (IRMP) covering the period from 2020 to 2024.
The plan provides information on the risks facing Cheshire Fire and Rescue Service and details how the organisation is structured and operates to mitigate these risks. It also details how Cheshire Fire Authority is funded and outlines plans over the next four years.
We would really like your feedback on our proposals which include:
Extending Safe and Well home visits to focus interventions for a broader range of vulnerable people
Working with public sector partners to create a strategic road safety plan that will have real impact on reducing the number of people killed or seriously injured on our roads.
Changing our approach to how we manage heritage risks.
Continuing and expanding our 'Sprinklers Save Lives' campaign promoting the use of sprinklers in business premises and high rise residential properties.
Replacing the Authority's third aerial appliance with a new High Reach Extendable Turret (HRET) vehicle. ing
Move the second fire engine at Ellesmere Port to Powey Lane Fire Station and move the current fire engine at Powey Lane back to Chester Fire Station.
Introducing a fleet of 13 Rapid Response Rescue Units at our on-call fire stations.
The full list of proposals can be seen on our website.
You can give us your feedback by either completing our online survey at Draft IRMP 2020-2024 survey or by coming to see us at one of our consultation roadshows.
Alternatively, you can feedback any comments through the Service's Facebook or Twitter accounts, by emailing consultation@cheshirefire.gov.uk or calling us on 01606 868700.
You can also write in to us using the freepost address FREEPOST CHESHIRE FIRE CONSULTATION. No postage stamp is required.
The consultation is open until Friday March 2020 and we would welcome any views you may have.
We have been holding consultation roadshows across Cheshire throughout January, which are continuing until early March 2020, where we hand out copies of the summary draft IRMP and paper copies of our survey alongside fire safety leaflets.
Macclesfield Sainsburys12 February, 11am-1pmWarrington Golden Square24 February, 11am-1pm
Crewe Market Centre17 February, 11am-1pmChester Tesco5 March, 11am-1pm
Widnes Morrisons20 February,11am-1pm
Roadshows have already taken place in Northwich, Ellesmere Port, Wilmslow, Birchwood, Runcorn and Congleton.
Feedback from the consultation on the draft Plan will be provided for Members of Cheshire Fire Authority to consider at the meeting of Cheshire Fire Authority on Wednesday 22 April 2020.