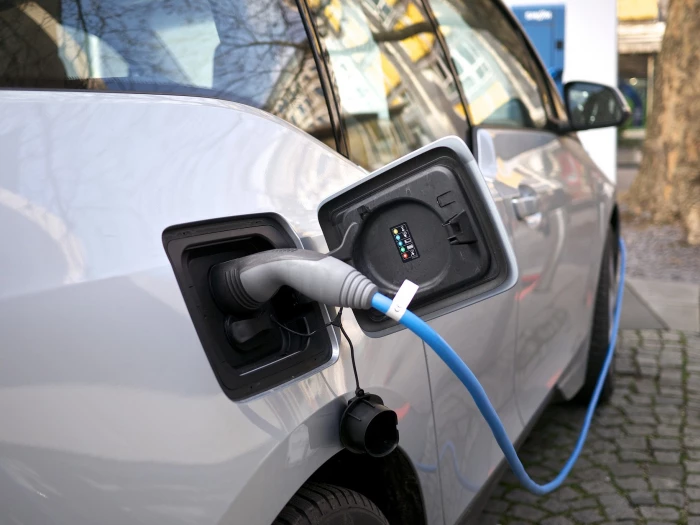 Cheshire West and Chester Electric Vehicle Strategy
Cheshire West and Chester Council's Cabinet endorsed the borough's local Electric Vehicle Charging Infrastructure Strategy at today's (11 July) meeting.
The Council has developed a draft Electric Vehicle Charging Infrastructure Strategy (EVCI) in response to the Climate Emergency declaration and Air Quality Management Plan.
The EVCI Strategy covers the Council's approach to supporting the delivery of charging infrastructure for electric vehicles, including for public use, for Council fleet and at Council workplaces.
The Strategy sets out several ambitious targets for the roll-out of electric vehicle charging infrastructure, including a target to be a regional leader in terms of charge points per 100,000 population by 2025, and a national leader by 2030.
The Council is on track to achieving the 2025 target, maintaining this position will require a significant increase in charge point provision.
The strategy also supports the Council's application to the Office of Zero Emission Vehicle's Local Electric Vehicle Infrastructure (LEVI) fund.
The LEVI fund aims to deliver a step-change in the deployment of local on-street charging infrastructure.
The Council has been assigned a provisional allocation of £2,049,000 from this fund, and an expression of interest was submitted in May 2023.
If successful, a full business case will be submitted by November 2023.
The funding would be awarded 2023/24.
The funding will allow the council to leverage significant private sector investment to facilitate rapid expansion of the borough's public charging infrastructure network.
A six-week public consultation on the draft version took place between 1 February and 15 March 2023. Responses showed a high degree of support for the policies set out in the strategy, both from those who already drive electric vehicles and those who do not.
Vehicle Charging Infrastructure will have a positive impact upon them.
Recent consultation showed that the ability to charge at home or away from home were the two most important factors to those considering whether to buy an electric vehicle and at present most respondents did not consider our existing charging infrastructure to be sufficient to meet existing demand.
The Strategy has 14 main policies including only supporting installations which do not cause an obstruction or disruption to other users, particularly pedestrians and cyclists.
Transport is the second highest contributing sector to carbon emissions within the borough, making decarbonisation of transport critical to addressing the climate emergency.
The Council's Climate Change Response Plan (CERP) sets out several requirements to address this, including reducing the need to travel, increasing use of sustainable modes, and transitioning to zero emission vehicles.
Decarbonising transport also brings co-benefits for local air quality, public health and economic growth.