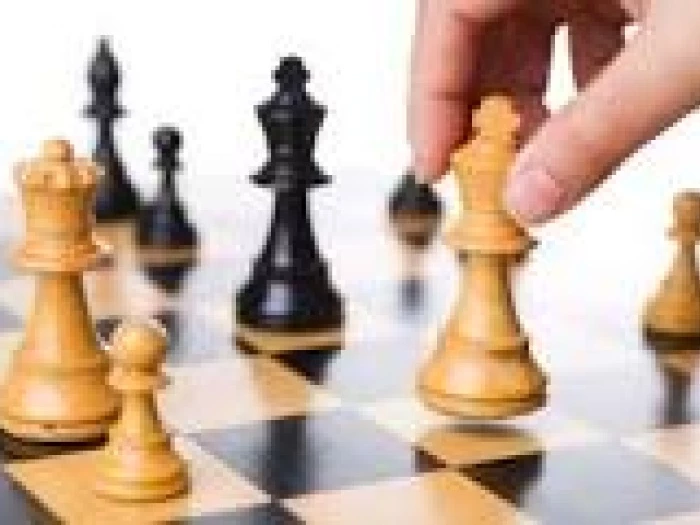 Chess Report
Thursday April 1 was the last week of the Welsh Online Chess League.
Out of the ten teams in the league, four of them were from the "Malpas & Friends" stable. In a thrilling finale to the season, one of his teams, SAWS had to beat Caernarfon to win the league.
All three games went the full distance, and were tightly contested, being very even for a long time, and were decided in the endgame.
On Board 1 International Master Paul Littlewood managed to convert an extra pawn to win.
On Board 2 Bob Taylor managed to conjure up an unusual endgame mating position, while on Board 3 Paul Cox hung on for a draw a pawn down in an opposite coloured bishop ending, giving SAWS a 2.5 to 0.5 win.
SAWS become Champions, half a point ahead of second-placed Caernarfon.
Elsewhere Third placed Malpas beat Oswestry 2-1. On board 1, Tim McMahon(Malpas) drew a fascinating game with Charles Higgie (Oswestry). Tim sacrificed a knight for an attack but just couldn't find a way through. Charles sacrificed a bishop to go into an ending a pawn down, and Tim, very short on time, offered a draw which was accepted.
After the game, computer analysis showed that Tim had missed a complicated mate in 13 and Charles had had a very lucky escape.
Board 3 was also drawn, between Stephen Ritchie and Adrian Bailey.
The win came in board 2 where Pete Lovatt defeated Karl Lockett.
This defeat pushed Oswestry down from 4th to 5th place, with Caerdydd winning and overtaking them.
The 4th team in the "Malpas & Friends" stable was Far, Far Away who finished with a flourish with a 3-0 win.
Mehmet Altinsoy won on 1, as did Brian Moore on 2 and Gary Beary on 3.
They finish in 6th place.
On Thursday April 8 is the League's Cup Final between Caernarfon and Malpas.