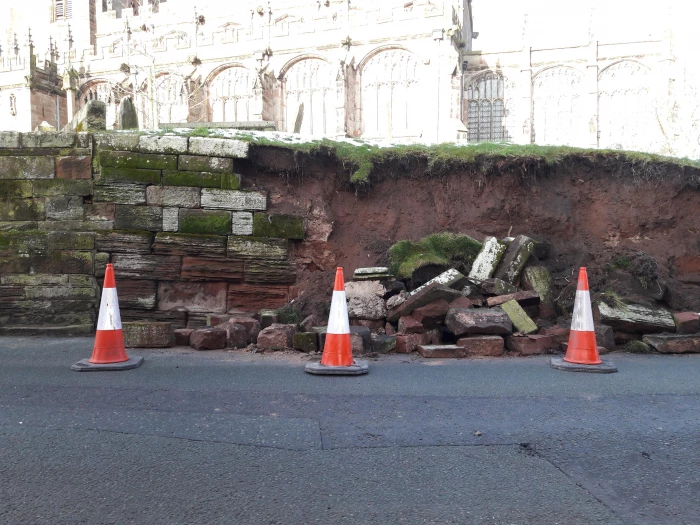 Church Wall Update
Dear Malpas resident
Update on repairs at St Oswald's, Malpas
I write with an update on progress to the wall collapse repairs at St Oswald's Church in Malpas.
Following the recent update issued last month the Council is now able to provide an update on the project completion date.
It is anticipated that the project will conclude on 31 March 2023.
Several factors have influenced the duration of the project including very recently the unearthing of nearly thirty sets of ancient human remains when excavations for the anchoring system (to secure the wall) were made.
The remains were buried in unmarked graves and not captured in the Church's burial records. Each time remains are discovered excavation work must halt to allow the on-site archaeologists to carefully retrieve and catalogue the findings.
Arrangements will be made with the Church for the re-burial of the remains.
It will be possible to re-open Church Street from Friday 3 March with temporary traffic signals. A full road closure will be necessary for the period 27 to 31 March. After which the roads will be fully re-opened.
These dates are subject to there being no unexpected disruptions to the work.
Thank you for your ongoing support and patience.
Yours faithfully
Clare Barlow
Cemetery Officer/Assistant Registrar