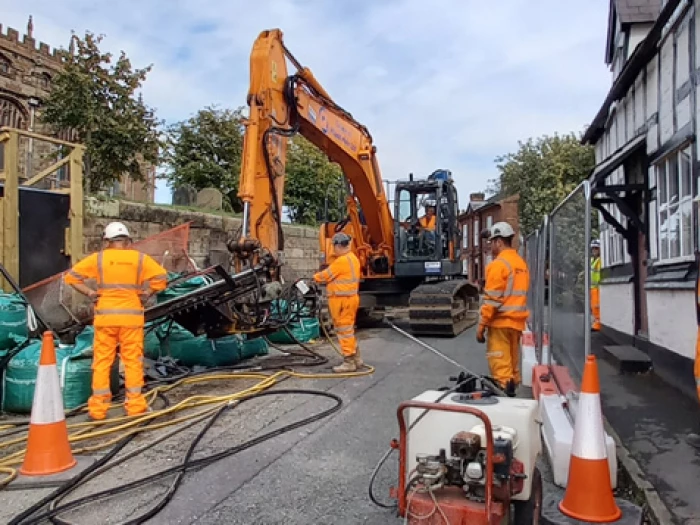 Church Yard Wall update
Cheshire West and Chester Council has provided a further update on the wall collapse repairs at St Oswald's Church in Malpas.
The latest works schedule for the repairs had a completion date of December 2022, but several factors have now contributed to a delay.
The current extreme cold weather and an issue sourcing stone for the repairs means the work will not be finished before Christmas as planned.
However, it has been confirmed that Church Street will now be reopened during the Christmas break with one-way traffic signals.
Work will continue on the site up to Friday 23 December and teams will then tidy up and make the site safe before the Christmas break. No work will take place for the three working days between Christmas and New Year.
A new completion date will be published as soon as a delivery date for the stone is confirmed. Initial indications suggest that the works will be completed early in the new year.