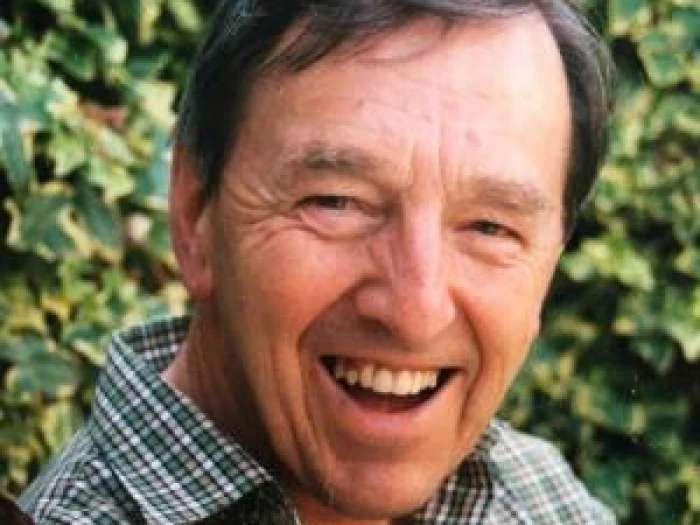 Eric John Beak
1938 -2022
On December 16th, a funeral service took place in the Malpas Community Church of the late councillor Eric John Beak.
Trained as an electrical engineer, he left corporate work to become Cheshire County Council's first Chief Safety Officer.
Eric spent a number of years on Malpas Parish Council, throughout the 1990s he served as Vice Chair of Malpas Parish Council, making a significant contribution to village life.
In 1997, Eric took a lead responsibility for the idea of establishing a Youth Centre in Malpas.
A Malpas Young Persons Council was created and Eric chaired a number of meetings of people interested in doing more to create facilities for the young people in the village.
The Council with community support achieved its goal of opening the purpose built Young Persons' Centre in 2003 having obtaining funding from a number of sources including National Lottery.
Eric was the main driving force behind the opening of the centre and remained one of the trustees for many years.
His contribution to the project was recognised in 2011 when the centre named a new extension "chill out" room as "Eric's Room"
Eric, always a modest and quietly spoken man, said at the time: "This is a lovely gesture, it is a very generous thing to do and I take it as a great honour but there are lots of people like me who have been with the project since the very beginning.
Since its opening, the facility, just off Chester Road, has proved a big success with around 50 children regularly attending every Friday.
It is largely run by volunteers who try to ensure that the centre is a warm and welcoming place for young people to spend time.
.
2013 Young Persons Centre report
A youth council was first based in Malpas and latterly extended to the wider rural area when it was re-designated as the Broxton Rural Youth Council (BRYC).
The success of BRYC is wholly down to the dedicated, continuous efforts of one of our founders, Eric Beak, who tirelessly nurtured the growth of the council.
He has encouraged young people to participate and mentored the group in decision-making skills.
The council has regularly debated issues, produced candidates for the Youth Parliament and run complex projects such as last summer's Rec Fest – a music festival organised by council members.
Eric's energy and zeal will be sorely missed.
Read more about Eric here