Fake NHS email/ Text/Facebook messages
By Webteam
Fake NHS email/ Text/Facebook messages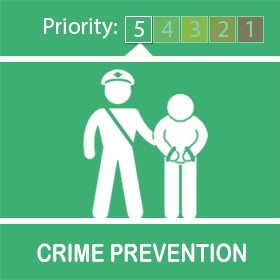 It seems that a fake NHS email/ Text/Facebook message is circulating and offering vaccinations and requires further information including banking details.
Now I know we all feel we can spot a scam from a million miles but sadly people are taken in and the results can be upsetting so please be aware and stay secure.
Corona Virus Scams
Tips to protect yourself from Scammers
There continues to be an emerging trend of criminals taking advantage of the increasing concern around the spread of COVID-19, especially those targeted at older people who may be less aware of potential scams and therefore more vulnerable to them.
Some key tips and advice to ensure you or your loved ones, can easily identify a potential scam and protect yourselves. If you know someone who may benefit from these tips please do take the time to share it with them and explain the importance of protecting themselves.

These scams can affect everybody and anybody and it is always better to be overly cautious when you feel unsure about any contact or questions that don't feel "quite right".
Key things to remember:
Never give a stranger your personal information or bank details, no matter who they claim to be
Age UK and other charities or authorities will never ask for bank details over the phone
If someone visits you in person, always ask to see their ID
Know who's on your doorstep. Check before you open your door, and don't feel bad about asking someone to leave if you don't know them. If someone refuses to leave, you can call the police.
Never share any account log in details with people e.g usernames or passwords.
Don't rush into anything. If an offer seems too good to be true, it probably is.
If you have been contacted by someone who says they work for Age UK Sheffield, you are always welcome to call Age UK Sheffield on 0114 250 2850 and we can verify our staff.

Hints and tips for spotting a scam in an email or text message:
An urgent tone: scam messages (text messages or emails) are designed to scare you into clicking on their links. Never rush into clicking on a link.
Grammar and spelling: their has been a phishing/scam email claiming to come from the WHO, it, like many others is clumsily written and has typos such as no spaces after commas.
No name: legitimate emails from services you have accounts with will always address you by name. Scam emails and texts usually start with 'Dear Sir' or 'Dear Customer' rather than your real name.

Social Media:
Be careful when answering social media quizzes, e.g quizzes that you copy and paste onto your facebook status that ask you questions like the name of your favourite teacher or first pet.
These are the same questions you are asked to answer when completing your security questions in case you forget your password when you set up an account for something.
Answering questions like this publicly is putting helpful info into the hands of potential identity theft scammers.
Think twice before sharing any personal information on social media.

Sheffield Scam:
We've recently been contacted by a person explaining that their friend who is in her 80's in Sheffield was contacted by a scammer saying that they were from Age UK and asking them about shopping.
They asked if she was on her own and about her bank account and how much she had in it.
They then said that a gentleman would call around to collect her card and number.
At this point she realised this was a scam and put the phone down and told her friend.
This was the right thing to do. As soon as something doesn't feel right e.g if someone asks for any details about your bank/finances hang up the phone.

Some other examples of scams that have been reported:
Fake lockdown fines:
People have been warned not to fall for a bogus text message saying they have been fined for stepping outside during the coronavirus lockdown.
The scam message claims to be from the Government, telling the recipient their movements have been monitored through their phone and they must pay a fine or face a more severe penalty.

HMRC goodwill payment:
The MET police are warning of a fake message designed to steal your account details that says 'As part of the NHS promise to battle the COV-19 virus, HMRC has issued a payment of £258 as a goodwill payment'.

Taking Your Temperature:
Which reported that they've "seen reports of particularly nasty scams where criminals are taking advantage of older people by knocking on their doors.
One scam has the criminals offering to take their temperature — thus allowing them into the house, where residents can be robbed or worse."

Further Examples
The below list provides a number of examples of COVID-19 scams gathered from law enforcement and Interpol.
It may be helpful to read through the examples and call friends/relatives who may be vulnerable to such scams to discuss these with them so that they are aware of the issue and ensure they feel able to contact a trusted person or ourselves here at Age UK Sheffield if they are worried or have any questions about being a victim of a scam.

Doorstep scams
There are reports of cold callers posing as good Samaritans in order to help those in isolation with things like buying shopping and then keeping the money and reports of distraction burglary where people attempt to gain entry with a view to burgling the home.
Vulnerable individuals including older people have been specifically targeted.
This is theft and should be reported to the police.

Bogus websites / online marketplaces
Scammers taking advantage of the COVID-19 fear associated with high demands and shortages of face and surgical masks.
They create and set up fraudulent and bogus websites, e-commerce platforms and social media accounts pretending to sell and deliver face and surgical masks.

Scammers may use the name of legitimate companies to give the illusion of authenticity.
However, after the victim makes payment, the scammers vanish and the masks are not delivered.
There have also been cases where victims are directed to collect the paid face masks from clinics, only for the victims to be informed that no such arrangements were made.

Telephone deception
In this example, older people have been contacted by the fraudsters who pretend to be a relative currently being treated in hospital after contracting COVID-19.
In some cases, the fraudster will impersonate a doctor.
Following this, the victims are asked to pay for the costs of the medical treatment urgently by transferring money or handing over cash or other valuables to "hospital representatives" in person.

A similar MO is where victims receive calls from the fraudster claiming to be a health official.
They are told that they need to provide personal or financial information for "contact tracing" in order to identify anyone who may have been in close contact with infected individuals.

Phishing
Fraudsters are sending out coronavirus-themed phishing emails in an attempt to trick people into opening malicious attachments or revealing sensitive personal and financial details.

Some of the tactics that have been identified from victim reports, includes fraudsters claiming to be from research organisation's affiliated with the Centers for Disease Control and Prevention (CDC) and the World Health Organisation (WHO) contacting potential victims over email.

They claim to be able to provide the recipient with a list of coronavirus infected people in their area.
In order to access this information, the victim needs to click on a link, which leads to a malicious website, or is asked to make a payment in Bitcoin.

There have been additional reports of fraudsters sending out malicious links and documents that claim to contain information on how to protect them from the spread of COVID-19.
Some of these emails urge recipients to open a link or page that allegedly contains additional important information.

To open such a page, recipients are asked to log-in with their email address and password.
By doing so, criminals are able to install malware into the recipient's device and steal money or sensitive information.

Such letters and emails claim to have been sent by prominent organisations, such as the World Health Organization.
Emails such as this should never be clicked on. If it looks suspicious, don't click on it.

If you are concerned about a potential scam, would like to seek further advice, or report a scam, please visit the national Fraud and Cyber Crime Reporting Centre website: https://www.actionfraud.police.uk/