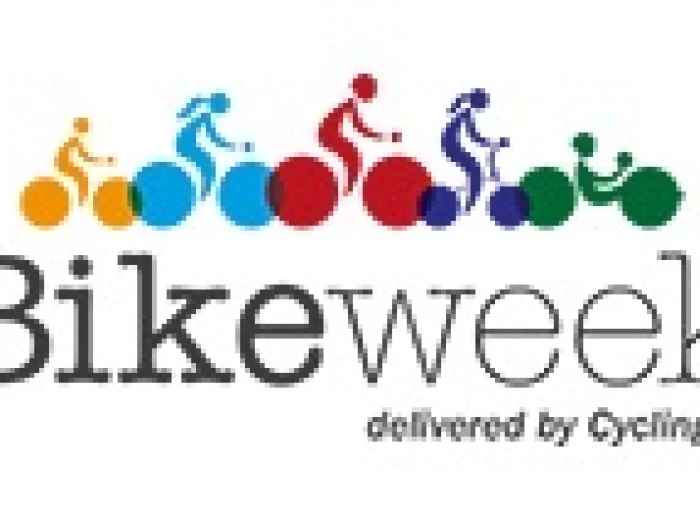 Get on your bike for Bike Week 2023
Cheshire West and Chester Council is urging people get on two wheels for Bike Week 2023 – to save money, boost their health and the environment.
The annual campaign, which runs from Monday 5th to Sunday 11th June this year, is all about encouraging as many workplaces as possible to help their staff to cycle during the week.
Cycling is not only good for our physical and mental health but also has other benefits.
If your journey to work is around five miles or less then it is worth considering travelling by cycle. Cycling to work can improve your health, save money and help the environment.
Bike Week is organised by the charity Cycling UK and it suggests several ways you can help support this year's campaign, such as:
Organise a ride with your workplace
Take on a Bike Week 100 challenge – with options available for new, returning and experienced riders, there's a challenge for everyone.
Organise a cyclists' event- put on a cyclists' breakfast to encourage commuters to switch the car for the saddle.
Cycling UK is encouraging riders to share photos on social media using the hashtag #BikeWeek100
For more information about Bike Week, visit the Cycling UK website.
If you've been meaning to give cycling to work a try but lack confidence, a Chester Cycle Buddy could help. Chester Cycle Buddies is a scheme run by the Chester Cycling Campaign, experienced volunteer cyclists offer help with planning cycle-friendly routes, and ride with you to test out the routes and answer any queries.
For more information see their website: Chester Cycle Buddies Scheme – Chester Cycling Campaign (chestercyclecity.org)
AtFest, the very first Active Travel festival in Chester city centre, takes place on Sunday 18th June between 11am and 4pm at Castle Square car park, Chester CH1 2DN.
This fun filled day will be jam packed with free walking, wheeling and cycling activities for all the family.
This follows a successful crowdfunding campaign and support from Cheshire West and Chester Council.
The aim of the event is to inspire local residents of all ages and abilities to make cleaner, greener, healthier and sustainable transport choices in their everyday lives.
The organisers would like everyone to complete the pre-event survey before, or on, arrival, which can be found on their website www.atfest.uk and then to fill in the post-event survey as soon as possible after the Festival.
Anyone who completes both surveys will be entered into a free draw with the opportunity to win a £1000 bike voucher and other prizes.