The Malpas Hoard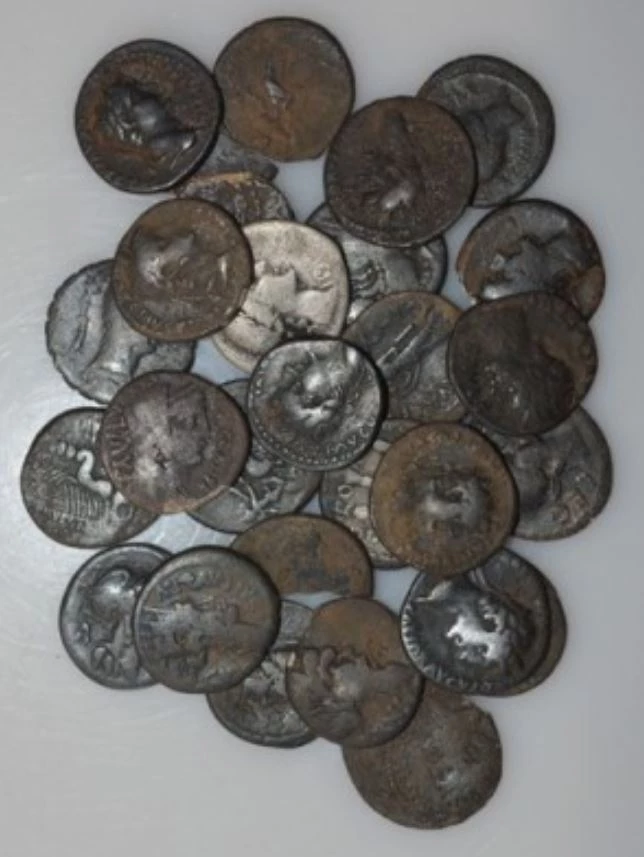 a sample of the Malpas Hoard
The Malpas Hoard is currently on display at The Grosvenor Museum, Chester, as part of a temporary display entitled "Treasure".
See HERE for detail
The display is on until March 22.
The Malpas Hoard is a group of 35 coins which were struck between 134 BC and around AD 50.
It was discovered during a metal detecting rally near the parish of Malpas on 9 January 2014 and reported to archaeologists through the Portable Antiquities Scheme. See HERE for detail
An explanation video can be found HERE.