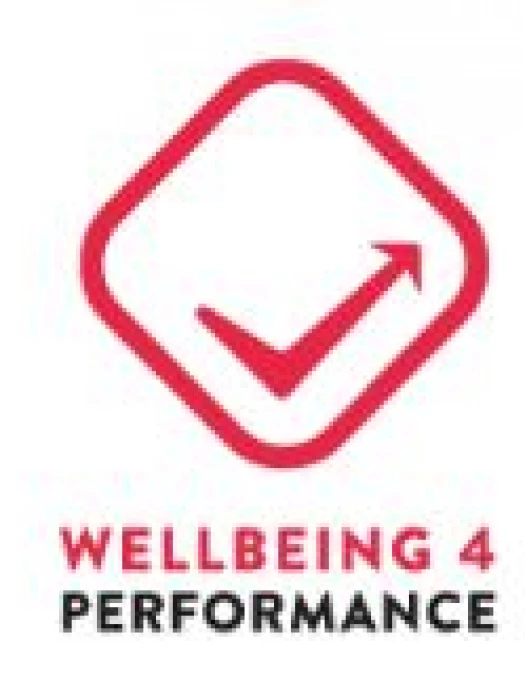 Mental health and wellbeing seminars launched for SMEs
A new series of webinars has been launched for businesses in Cheshire West and Chester in response to the COVID-19 pandemic, to help improve their wellbeing and that of their employees.
Cheshire West and Chester Council has commissioned Wellbeing 4 Performance Limited to provide local businesses with the training which is designed to empower them with information and skills to help support and develop their workforce during these challenging times.
The initiative is part of the activity of the Council Leader's Mental Health Champion, Councillor Gareth Gould, who said: "We recognise this is a really difficult time for businesses and want to do everything possible to protect the mental health and wellbeing of owners, managers and staff. We hope that these sessions will make a real difference."
The ten sessions are available for registration at:https://wellbeing4performance.co.uk/online-mental-health-sme-leaders/
Topics include understanding the importance of mental health and wellbeing at work, how to improve your mindset, practical support on how to develop your mental health toolkit, strategies and action plans.
Wellbeing 4 Performance Limited's Occupational Health and Wellbeing Specialist and Director, Julie Paterson, said: "The uncertainty and change resulting from the COVID-19 pandemic has brought about a great deal of stress and anxiety for many local business leaders who have found themselves juggling lockdown restrictions often at short notice, health and safety measures, furlough, staff wellbeing and their own mental health.
This series of webinars is a safe space that they can visit to gain support, learn strategies to empower themselves and their employees so that they can navigate their way through this difficult time we all find ourselves in."
In addition to the webinars, Wellbeing 4 Performance has launched a questionnaire to capture the views of the local business community, which has been used to inform the content of the online training.
The questionnaire is available at: https://www.surveymonkey.co.uk/r/QGRC9FP
Notes
29 January 10.30am – 12noon (90 minutes)
Webinar 1: Understanding the importance of mental health and wellbeing at work
Introducing mental health awareness, explore common mental health issues and provide tips and strategies to support your workplace following the impact of Covid-19.
3 February 1.30pm – 3pm (90 minutes)
Webinar 2: Being positive about the future
Explore how mindset can support the recovery and growth of your business and provide ideas for managing your mindset taking into account the impact of Covid-19 on our mental health.

5 February 10.30am – 12.30pm (120 minutes)
Webinar 3: Finding your mojo and staying motivated, energised and positive
Develop ways to make you feel calmer, increase your energy levels and understand the power of positivity in business and life as well as looking at the impact this has on your working relationships and how you communicate with others.
9 February 11.30am – 12.30pm (60 minutes)
Webinar 4: Managing change during Covid-19 – a legal perspective
Discussing the latest changes to furlough and explore what they mean for you as an individual and your team as well as how to communicate these changes, prepare for difficult conversations and plan ahead to support your team's wellbeing.
23 February 10.30am – 12noon (90 minutes)
Webinar 5: Creating a mentally healthy workplace
Guiding you on how to create a mental health and wellbeing toolkit for your business which will include expert guidance, spotting risk factors and key steps to take.
3 March 1.15pm – 3.15pm (120 minutes)
Webinar 6: Wellbeing for success
Demonstrating how to promote positive mental health and wellbeing to get the most out of your team during times of change and advise you on how to create an environment where your employees can thrive.
9 March 10.30am – 11.30am (60 minutes)
Webinar 7: Self-awareness and taking care of you
Guiding you in how to take control of your work pressures by understanding your own mental health, learning how to recognise stress as well as giving you some practical tips to cope.
11 March 10.30am – 11.30am (60 minutes)
Webinar 8: Toolkits for mental health and wellbeing
Help you with practical tips and effective ways to build resilience in yourself and others and understand the importance of self-care and staying well at work.
17 March 11am – 12noon (60 minutes)
Webinar 9: Healthy working relationships
Exploring how difficult relationships at work can take your energy, affect your confidence, add to stress and impact wellbeing. You will learn how to use a simple model to manage these relationships.
24 March 11am – 12noon (60 minutes)
Webinar 10: Creating a positive workplace wellbeing culture
Providing practical advice on how to create a positive wellbeing culture in your workplace and highlight the benefits this will bring to your business.