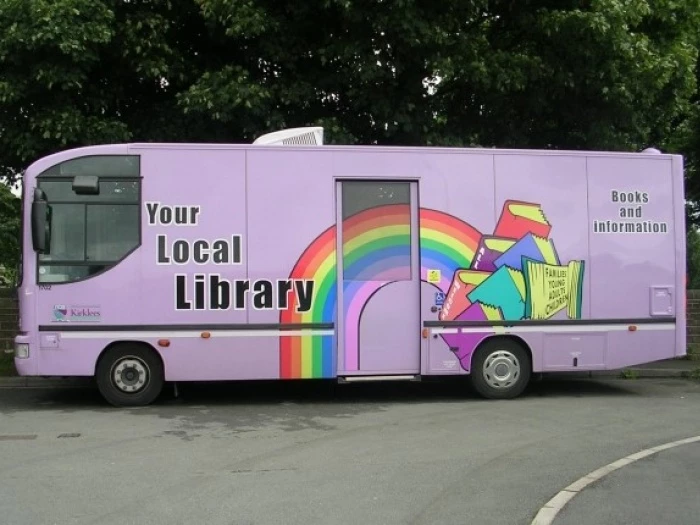 Mobile Library Service consultation
What we are consulting on
We are asking for your views to shape the service provided by our Mobile Library.
The Library Service will be introducing a new modern mobile library later this year.
The new vehicle, which will replace the existing mobile library vehicle, will be fully-electric and therefore much cleaner and greener.
Other sustainable features include solar panels and LED lighting.
There will also be improvements to services offered, such as an awning for summer activities and onboard Wi-Fi and digital access for customers.
Proposals include enhancing some stops by adding activities, such as a Storytime or Craft Session in partnership with community centres or village halls; reviewing existing stops on a six-monthly basis; and withdrawing five stops that are not well used, but adding three additional stops, some near to the stops being removed from current mobile library routes.
Details
Full details of the proposal, existing routes and proposed routes are available here: www.cheshirewestandchester.gov.uk/mobilelibraryconsultation
How to share your views
There are several ways to take part and share your views:
Complete the online survey
Pick up a paper survey on the mobile library or in any library across the borough. You can find your nearest library online: Find a library
Email: libraries@cheshirewestandchester.gov.uk
Telephone: 0300 123 8 123 quoting Mobile Library Service Consultation
Write to: Ellesmere Port Library, Civic Way, Ellesmere Port, CH65 0BG
You can also request a copy of our consultation in alternative formats including paper using the contact details above.
Engagement Sessions
You can drop in to one of the following engagement sessions at the mobile stops below:
Guilden Sutton Village Hall – Monday 22 August 10.30am-12.00pm
Kingsmead Dukes Way – Wednesday 24 August 3-4pm
Farndon Memorial Hall – Wednesday 31 August 1.10-1.45pm
Ledsham Village Hall – Friday 2 September 9.40-10.10am
Burton Village Hall – Friday 2 September 11.10-11.50am
Kelsall Community Centre – Friday 9 September 2.40- 4.15pm
Elton Community Centre – Thursday 22 September 2.30-4.30pm
Closing date: Sunday 2 October 2022

Share your views to help shape the future mobile library service to meet the needs of residents.
regards,
Communities and Engagement Team, Chester.
Cheshire West and Chester Council
Email: chesterlocalities@cheshirewestandchester.gov.uk
Visit: www.cheshirewestandchester.gov.uk