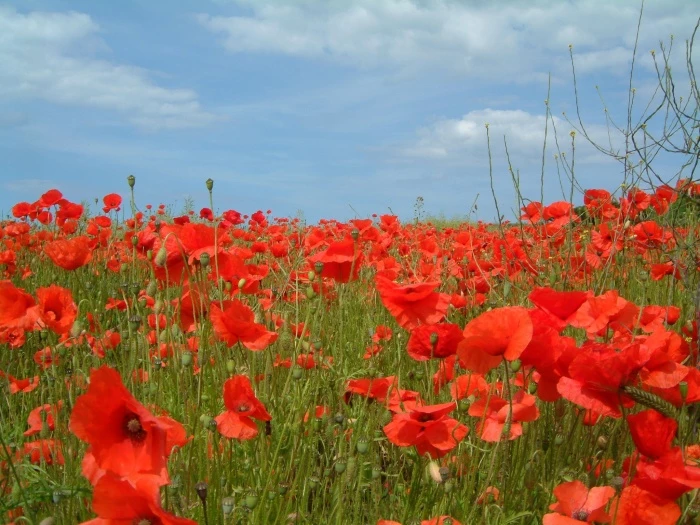 Poppy Appeal for Malpas
The Poppy Appeal for Malpas will be continuing on, however there will be a few slight changes due to the Covid crisis that has affected so many charities this year.
There will be poppy boxes in shops and some business premises mainly having poppies and pins for donations.
There will not be any door to door sales ( giving our very much appreciated volunteers a rest for this year) and some of the other poppy products may not be available.
Most of the wreaths have been ordered already, anyone requiring a wreath at this stage please get in touch as soon as possible, otherwise due to demand, they might not be available.
This year we are also trying to put together a small Village Memorial Video prior to Remembrance Sunday that will be shown on various multimedia outlets (to be announced later).
If anyone in the village has pictures of any of their family serving in the Forces, past and present, amnd are happy to have them publicised, could they forward them to me via e-mail as soon as possible.
I will endeavour to get them included in the Village Memorial Video we are hoping to show on the Sunday 8th November.
Please also be aware also that there is sadly no parade on remembrance day, due to health and safety issues surrounding covid19.
For any of your poppy needs or other enquiries please get in touch with me by e-mail stevelegood@hotmail.com.
I would like to thank everyone for their continued support that you have given to the Royal British Legion in the past and may it long continue.
We can only hope and wish that next year we will be able to enjoy the many events, parades that this day holds for many of us as a reminder of the past and present conflicts.
Regards
Stephen Le Good
PAO Malpas and Wem