By Webteam
Sustainable Spring Fair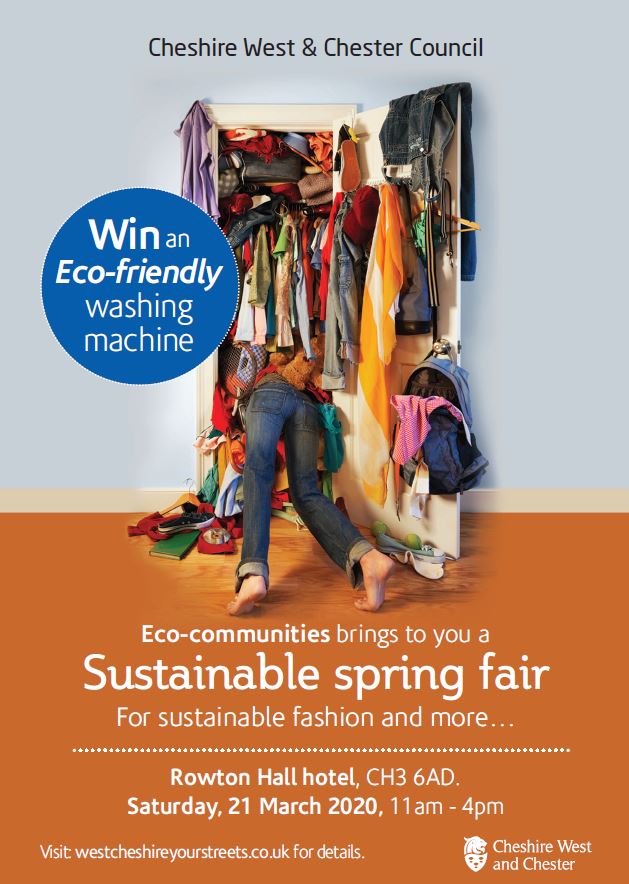 The Cheshire West Council's Waste team is currently focusing on textiles and how climate change is affected by fast fashion.
The way we make, use and throw away our clothes is unsustainable.
Textile production contributes more to climate change than international aviation and shipping combined, consumes lake-sized volumes of fresh water and creates chemical and plastic pollution.
Synthetic fibres can be found in the deep sea, in Arctic sea ice, in fish and shellfish.
We like to think that we do our bit to recycle old clothes whether this is at local charity shops or at the kerbside but in reality there is a lot more we can do.
With this in mind, we would like to invite you to a 'Sustainable Spring Fair' at Rowton Hall in Chester on Saturday 21 March 2020.
The event is open from 11am to 4pm for you to browse around the small traders selling their sustainable products, attend workshops about mending clothes and being creative with textiles, demonstrations and find out what you can do to reduce the amount of clothes you throw away.
Liz Ellis MCIM
Recycling Awareness Officer
Cheshire West and Chester Council
Environmental Commissioning
Place Operations
popular recent storiesAlso in the news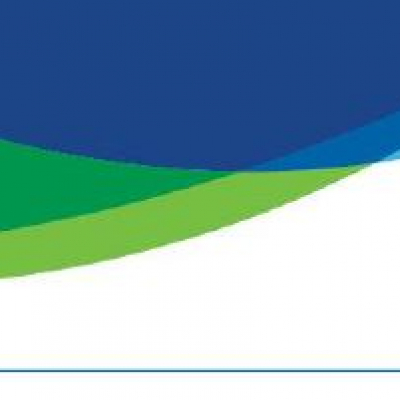 Wed 21 Oct 9:17am | hits: 68
Update on the launch of NHS 111 First in CheshireThis briefing is to update you about the NHS 111 First programme, which is being launched in Cheshire in November 2020 as part of a wider national roll out.NHS 111 First is a national programme aimed at improving the way people access urgent care services by ensuring they receive the right care in the most appropriate...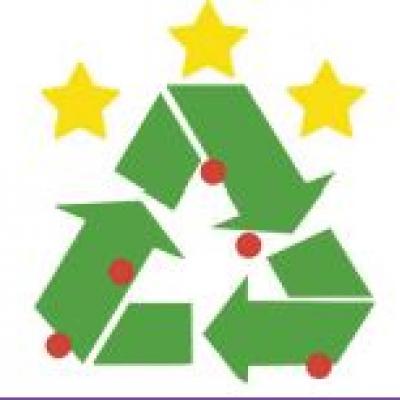 Fri 23 Oct 7:58am | hits: 62
Planning a visit to a Household Waste and Recycling Centre?Council's safety advice if you're planning a visit to a Household Waste and Recycling Centre (HWRC) this half termCheshire West and Chester Council is urging residents to keep themselves and their children safe if they are planning a visit to Household Waste and Recycling Centres (HWRCs) this half term.There can be...