In June, our planned speaker will be Aimee Best from the Dogs Trust Charity.
The talk is scheduled for June 17th at 2.30pm and will be online.
The Dogs Trust is the largest dog welfare charity in the UK, caring for around 15,500 stray and abandoned dogs across their rehoming centres every year.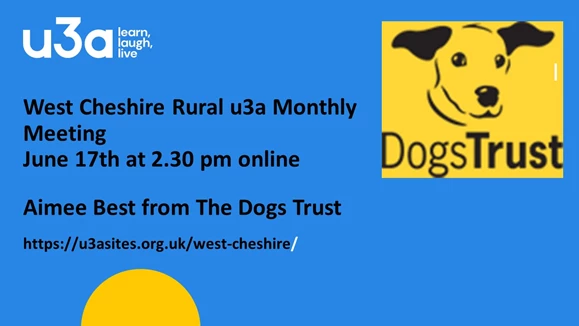 U3A annual membership is just £15, for more details contact our membership secretary Hilary Scarratt using the contact information on our website

https://u3asites.org.uk/west-cheshire/contact https://u3asites.org.uk/west-cheshire/contact
or email wcru3a@hotmail.com