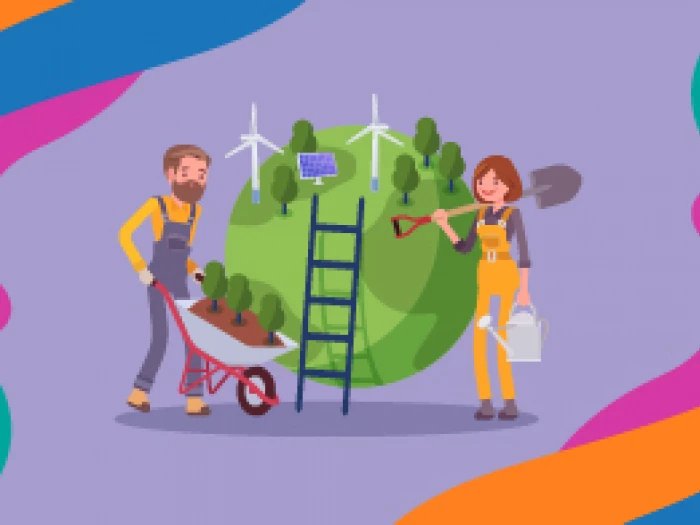 Join the conversation – using land to mitigate the Climate Emergency
Cheshire West and Chester Council is asking residents to share their thoughts and ideas on a draft Land Action Plan which has been produced for the borough.
Responses to the plan will help to shape how the Council works with partners and residents to reduce emissions from land use, which currently stand at 340,000 tons of CO2 per year in the borough.
The Land Action Plan for the Climate and Nature Emergencies responds to the climate and nature emergencies facing communities worldwide, including here in west Cheshire, and focuses on land use, adaption and climate repair, a key theme of the borough's Climate Emergency Response Plan.
Setting out a vision for land in west Cheshire, the plan includes 68 actions that will help to restore and protect nature, which will both help tackle the climate crisis and provide many benefits for our communities.
This consultation follows on from the one carried out in 2020 to inform the Climate Emergency Response Plan.
This is your opportunity to comment on proposals such as carbon sequestration, water management, heat management and many other ways that the Council would work with stakeholders throughout the borough to influence land use to deliver climate and nature recovery.
Earlier in the year, the Council ran an engagement exercise on the Local Plan, which asked people to share their ideas on what the Local Plan could do to address climate change, to protect and enhance the natural and built environment and to highlight land that is important to protect.
This Land Action Plan consultation provides an opportunity to look at land use in the borough in more detail.
The Land Action Plan consultation launched on Monday, 1 November.
The consultation describes the current status of land use in the borough, shares data and good practice, and asks for feedback on proposed actions for the plan. A summary version of the Plan has been produced to supplement the full version.
How to get involved:
The six-week consultation period is open until Sunday 12 December.
Residents can give their views by taking part online.
The consultation is available to view on the Participate Now site.
Comments can also be sent in via the following methods.
Email: Climatechange3@cheshirewestandchester.gov.uk
Postal address: Land Action Plan Consultation, Climate Change Team, Cheshire West and Chester Council, Civic Way, Ellesmere Port, CH65 0BE
View the plan
View the summary of the draft Land Action Plan