Vyrnwy Aqueduct Modernisation Programme
Preparing temporary working areas for our main construction work in 2023
To help us continually improve the quality of water we supply to customers, we're planning some work relating to our Vyrnwy Aqueduct, a section of which runs near to where you live as it continues through to Prescot in Merseyside.
You can find out more by visiting our virtual exhibition at www.uuhub.co.uk/vyrnwy or simply scan this QR code to head straight there.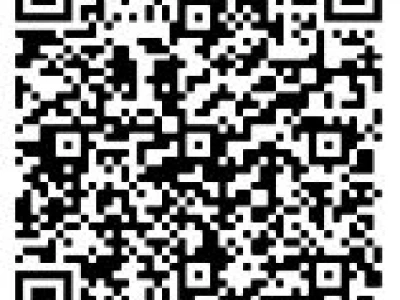 In preparation for starting our main construction work in March 2023, we need to carry out some essential upfront work.
This will involve the installation of temporary access roads, preparation of our temporary working areas, delivery of plant and equipment and removing some hedgerow within our working areas.
All of our temporary working areas will be located in private land and we have been working with those landowners affected.
What will the work involve?
We'll begin this work during October 2022 and expect it will take between 3 to 6 weeks to complete at each location.
Once complete, all of our working areas will remain in place until our main construction work begins in2023.
We will write to you again to keep you updated on when we're due to start the modernisation programme of work.
Here's the locations where you'll see our teams:
Mates Lane, Malpas
Industrial Estate Road, Malpas
Witney Lane, Hampton Heath
Whitchurch Road, Hampton Heath
Coach Lane, Hampton Post
Shay Lane, Hampton Post
Long Lane, Malpas
Our working hours will be between 8am to 6pm, Monday to Friday and there will be no weekend working.
There may be an increase in noise and construction traffic within the area, but there will be no impact to business or residential access during this work.
We understand this type of work can be inconvenient.
Our team will do all they can to minimise any disruption for you and the local community and don't worry, this work will not affect your water and wastewater services which can be used as normal.
Keeping in touch with us
We'll keep you updated as our plans develop and if you have any questions you can call us on 0345 672 3723 quoting project number 80063071.01, contact us via our social media channels or complete the feedback form on our virtual exhibition site.
We'll be happy to help.
Thank you
United Utilities
Customer Services