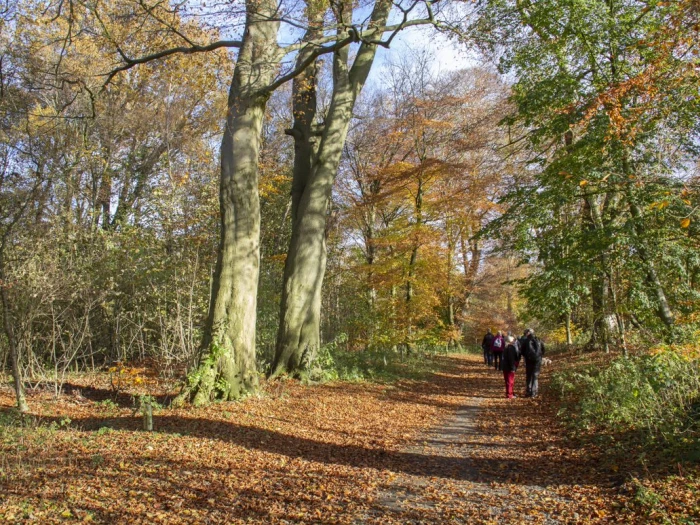 Wellbeing Walks in Malpas
A new series of weekday Wellbeing Walks has been announced for the autumn and winter, available across the borough run by Cheshire West and Chester Council in partnership with The Ramblers.
The walks are led by a team of enthusiastic and friendly volunteer walk leaders, the walks are free, fun and friendly.
To take part, visit https://beta.ramblers.org.uk/ and use the contacts for each walk to find out more details.
Walking in a group helps you to stay motivated, gives you the opportunity to make new friends and experience new places and green spaces.
There are many health benefits from walking for your physical health, walking can help with mental health, whilst also benefiting your heart, lungs, blood pressure, weigh, mood, joints, muscles, bones and cholesterol.
Walkers are recommended to wear appropriate footwear and clothing as the walks take place in all weather conditions throughout the year.
No advanced booking is needed walkers just need to register for their first walk.
New walkers are always welcome you can sign up for free online:
https://beta.ramblers.org.uk/wellbeing-walks-sign-up
Walks available this autumn and winter all walk durations are approximate.
Tuesday Walk
Malpas Short Walk, every second and fourth Tuesday, starting 10.15am (45 minutes).
Contact Margaret: margaret.miles14@gmail.com
Thursday Walk
Malpas Long Walks every first and third Thursday starting 10.15am (60 to 90 minutes).
Contact: contact
Margaret: E-Mail: margaret.miles14@gmail.com or
Chris E-mail: moth_clegg@hotmail.co.uk
The Council is looking to grow the programme and host walks in other areas of the borough. Anyone interested in becoming a volunteer walk leader or setting up a walk can contact the Health Ranger to receive more information contact: healthranger@cheshirewestandchester.gov.uk
For more information on the wellbeing walk programme there is a promotional video https://youtu.be/Mgy9iuBbWs0