West Cheshire Rural u3a monthly meeting
West Cheshire Rural u3a monthly meetings are held at the Barbour Institute in Tattenhall. The meeting opens at 2pm.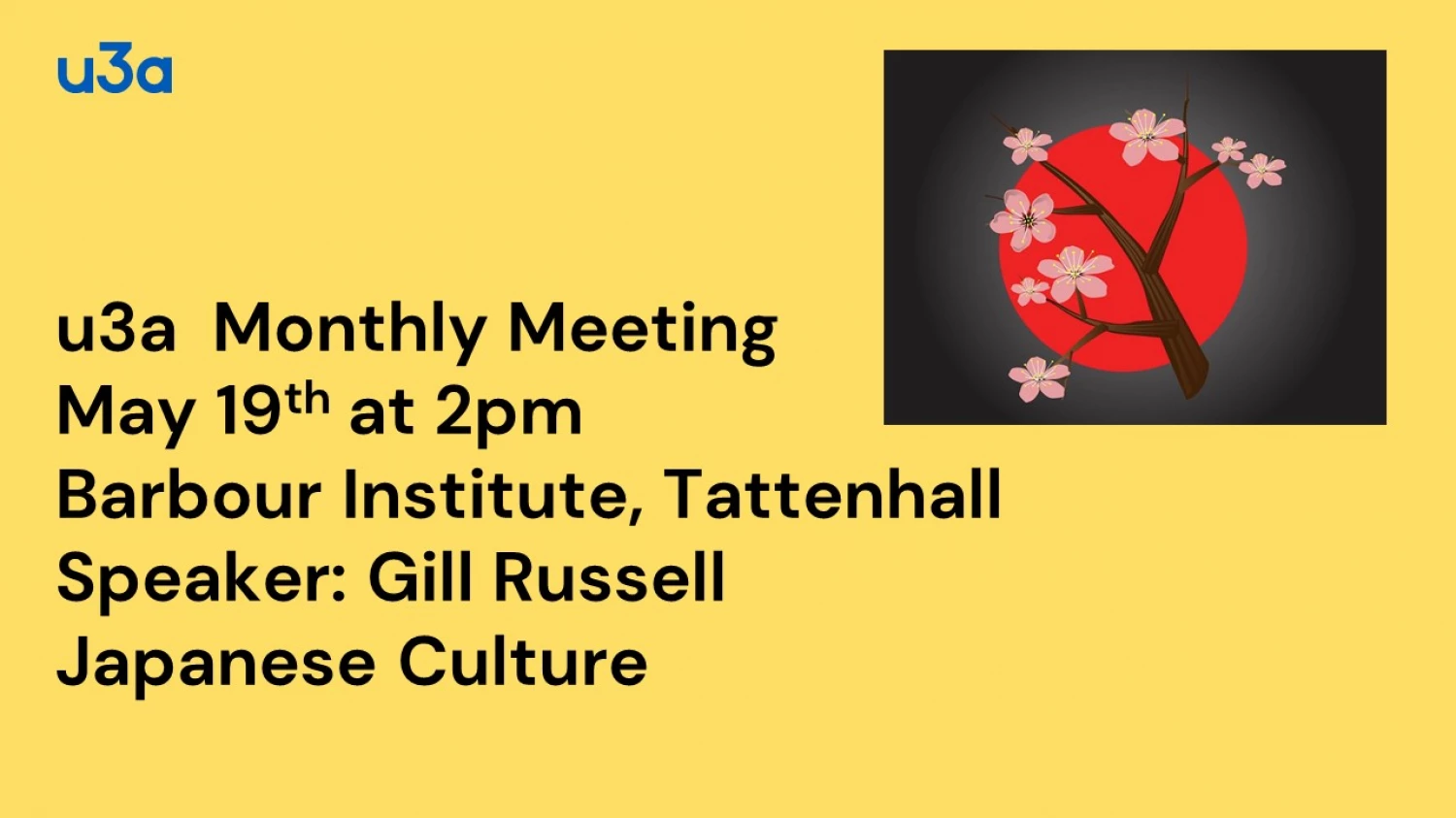 On May 19th we welcome Gill Russell whose talk is about Japanese Culture.
When Gill lived in Japan, she experienced the language and culture of the country.
Since joining u3a she has studied this in more detail.
Her talk will explain how Japan's history influenced the culture and will include information about different aspects, including temples, shrines, festivals, food (it's not all sushi and raw fish!), arts, crafts and Haikus.
To contact us email at wcru3a@hotmail.com