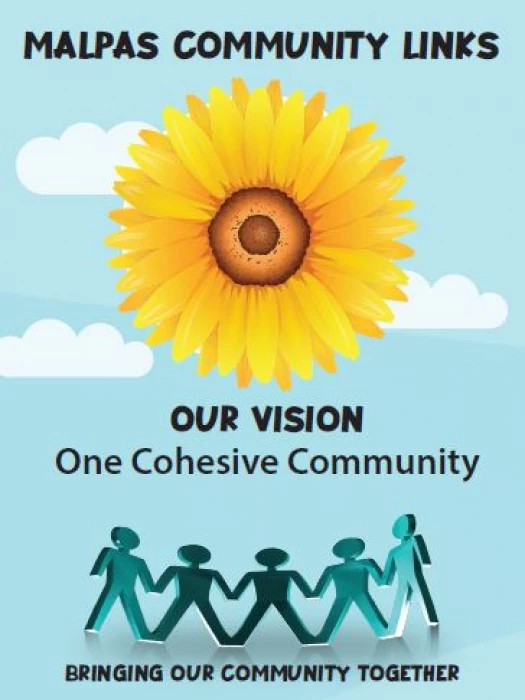 Acknowledgements
Our thanks go to all the local club groups, organisations and individuals which have contributed to make the 2022 Malpas Platinum Jubilee Celebrations possible.
Local Organisations
Barlows
Bellis Brothers
Blue Loos
Cheshire Fire Service
Cheshire Record Office
Cheshire West and Chester Borough Council
Chester Race Company Limited
Corbett's Hay and Straw
Cottons Electrical Limited
Hampton Farm Shop
Historic England Archieve (RAF Photography)
HJ Lea Oaks
Historic England Archive (RAF Photography)
Huxley Johnson Limited
Huxleys Country Store
The Little Deli
Malpas Alport School PTA
Malpas Amateur Gardeners
Malpas and District Community Land Trust
Malpas Chippy
Malpas Community Church
Malpas Flower Club
Malpas Victoria Jubilee Hall Committee,
Malpas Parish Council
Malpas Recreation Ground Trust
Malpas Tractors
Morning Foods Limited
My Fathers Moustache
Nails by Nisha
Nisa
No.25
One Achord Ladies Choir
Petcetera
Pizza Place
Quintessence
Reach PLC
Rejuvo Enable
St Oswald's Church
Strands
Table at Eatons
Tesco (Whitchurch)
The Crown Inn
The Dry Cleaning Company
The Little Deli
The Liion
The Old Fire Station Cafe
Whitchurch Library
Wild Moss
You Media
Individuals
Judy Anderson (Parade Marshal)
Janet Blake (St Oswald's Church decoration)
Sara Benbow (5km Fun Run)
Mike Boxall (Coronation Roadshow)
David Broad (Coronation Roadshow)
Jerry Brunning
Rebecca Clark (Dog Show)
Jackie Clegg (Evening Entertainment)
Bill Coffin (Historic Photographs)
Paul Connelly (Street Bunting)
Michelle Craddock (Spot the Object)
Steve Craddock (Artefacts)
Lord Daresbury (Deputy Lord Lieutenant)
Carol Dalglish (Cream Tea)
Ali Dufty ( 5Km Fun Run)
Della Dutton (Cream Tea)
Terry Fry (Coronation Roadshow)
Gail Graham (5Km Fun Run)
David Hayns (Historic Information)
Charles Higgie (Wizard Chess)
Sue Higham (Dog Show)
Richard Hoffman (Cream Tea)
Bryan Hughes (Car parking)
Melanie Hughes (Crowns)
Angela Latham (St Oswald's Thanksgiving Service)
Jeannie Chantler (5Km Fun Run)
John Lee (Sponsor)
Jimmy Lunney (Piper)
Peter Lovatt (Wizard Chess)
Jane McGrath (Dog Show)
Zoe McKew (Dog Show)
Anthony & Jane Mullock (Stewards)
Norah O' Donnell (Cream Tea)
Tony Ord (Historic Photographs)
Nigel & Joanne Owen (Stewards)
Helen and John Proudlove (Treasure Hunt)
Dennis Reeves
Edward Reeves (Logistics)
Rachael Reeves (Village Parade)
Cathy Reynolds (5Km Fun Run)
John Roberts
Peter Shone (Rejovno)
John Smith (Winston Churchill)
Liane Smith (Publicity and Communications)
Stewart Smith (St Oswald's Thanksgiving service)
Adrian Waddelove (Coronation Roadshow)
Marie Waddelove (Historic Reaseach)
Christine Whitehurst (Photography)
Michael Williams
Rachel Williams (Fair Stalls and scarecrow Trail)
Tiffany Williams (Dog Show)
John Yeomans
Special thanks are due to:
local people for the loan of their memorabilia and artefacts.
Malpas Alpoprt Primary School for their support of the project
the numerous marshals, steward and helper who have made this event possible.
Details correct at the time of publication, but if there are any omissions, the organising committee extends sincere thanks to everyone who has contributed to the Malpas Platinum Jubilee Celebrations in any way.
.
Chris Whitehurst
Malpas Community Links