Action Fraud is warning people once again of scammers contacting victims claiming to be from HM Revenue & Customs (HMRC) that trick people into paying bogus debts and taxes using iTunes gift cards.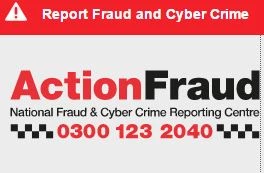 Fraudsters are contacting the elderly and vulnerable claiming to be from HM Revenue & Customs.
Victims are being told they have arrest warrants, outstanding debts or unpaid taxes in their name.
The fraudsters are asking victims to purchase iTunes gift cards as payment.
There are a variety of methods being used including calls, texts and voicemails.
Victims are being contacted in a variety of methods by fraudsters claiming to be from HMRC and are being told they owe an outstanding debt.
They ask for payment in iTunes gift card voucher codes or request bank details.
Methods fraudsters use:
Spoofed calls:
Fraudsters cold call victims using a spoofed number and convince them that they owe unpaid tax to HMRC.
Voicemails:
Fraudsters leave victims automated voicemails saying that they owe HMRC unpaid taxes.
When victims call back on the number provided, they are told that there is a warrant out in their name and if they don't pay, the police will arrest them
Text messages:
They may also use text messages that ask victims to urgently call back on the number provided.
When victims call back, they are told that there is a case being built against them for an outstanding debt and they must pay immediately.
How to protect yourself:
-HMRC will never use texts to tell you about a tax rebate or penalty or ever ask for payment in this way.
Telephone numbers and text messages can easily be spoofed. You should never trust the number you see on your telephones display.
If you receive a suspicious cold call, end it immediately.
Report fraud and cyber crime and receive a police crime reference number - https://www.actionfraud.police.uk/
You can sign up for free to Action Fraud Alert to receive direct, verified, accurate information about scams and fraud in your area by email, recorded voice and text message.
We have seen an increase of reports in the Chester area so please share this advice with friends and family.