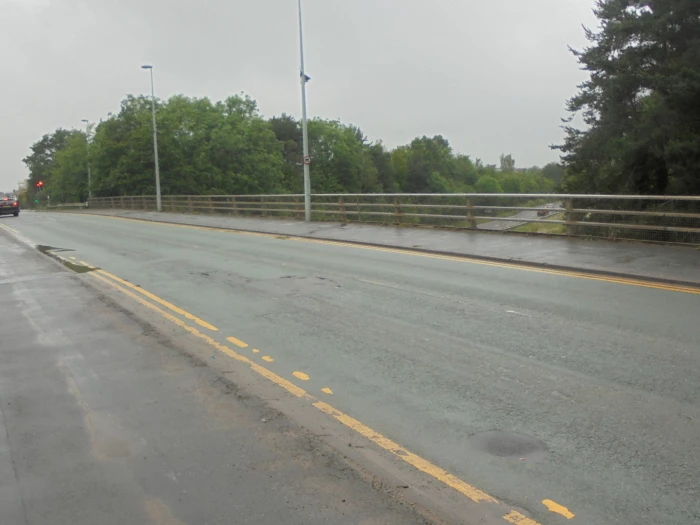 Bridge works to begin in Huntington, Chester later this month
Cheshire West and Chester Council will start work on safety improvements to the bridge over the A55 at Chester Road in Huntington later this month.
Work will start on 23 July to replace the bridge parapets and the new parapet will be half a metre higher than the previous one.
The works on the bridge will take approximately 10 weeks and during this time there will be one footway and one traffic lane closed off with traffic controlled by temporary traffic lights.
These works will improve safety for cyclists and pedestrians, as well as school children who attend Huntington Primary School on the other side of the bridge.
The scheme has been planned to take place during the school summer holiday to minimise disruption. Traffic signals will also be manually controlled at peak times to help reduce delays caused during the works.
To enable the work to take place, a road closure will be needed on Chester Road overnight from 8:00pm to 5.30am from 23 to 29 July, and then again from 11 to 16 September 2023.
There will also be a westbound carriageway closures of the A55 overnight from 8:00pm to 5.30am between 24 and 26 July and eastbound carriageway closures of the A55 overnight between 8:00pm and 5.30am from 27 to 29 July. The same closures will also be needed in both directions from 11 to 16 September.