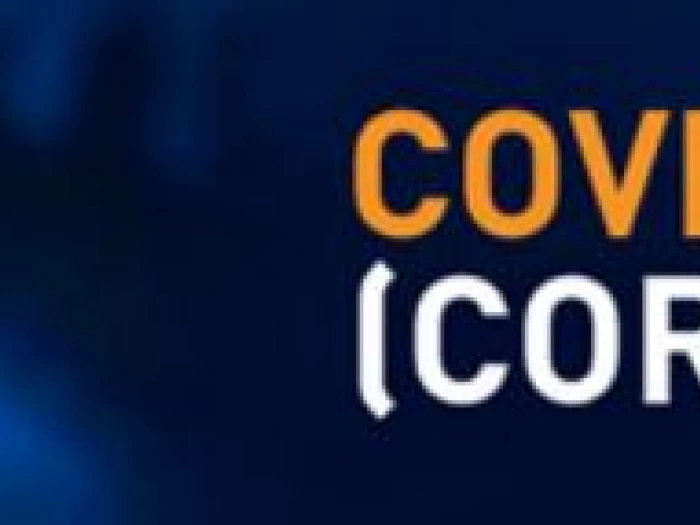 Council advises caution on COVID-19 Infection
Council advises caution as COVID-19 infection rate remains high in Cheshire West and Chester
NOTE *
The number of confirmed case in the Malpas Ward in the last two consecutive weeks remains around 30 individuals.
Residents and workers in Cheshire West and Chester are advised to continue being cautious in the light of national COVID-19 measures being eased.
COVID-19 infection rates remain high across the borough, with the high number of patients being admitted to local hospitals adding to existing winter pressures on the NHS.
The latest seven-day infection rate is 1,052 per 100,000 people up to 21 January.
As of 18 January, there were 312 patients in local hospitals who tested positive for COVID-19.
Cllr Louise Gittins, Leader of Cheshire West and Chester Council, said: "It's such great news to see the infection rate dropping but we have to be aware that the infection rates are still among the highest we have seen during the pandemic.
"Thankfully, the phenomenal success of the vaccine programme means that many people are not suffering serious illness if they do catch COVID-19, but we are still seeing a high number of people needing hospital care, adding extra pressure on the NHS.
"We are also still seeing a high number of outbreaks in care settings and schools across the borough.
"My plea to you is to get your vaccine if you are eligible and haven't had it yet – either first, second or booster dose – test regularly and continue with those simple but effective public health measures of washing your hands regularly, covering your face in crowded indoor spaces and meeting outside or in well-ventilated indoor spaces.
"We must continue to look after each other."
The Government announced on Wednesday, 19 January, that work from home guidance will end with immediate effect, with other Plan B measures from the national Winter Plan lifting from Thursday, 27 January.
This includes the mandatory wearing of face coverings and compulsory use of NHS COVID passes in certain venues.
Dr Susan Gilby, Chief Executive of the Countess of Chester Hospital NHS Foundation Trust said: "While it is welcome news that the spread of Omicron appears to be levelling off locally, the infection rate remains high and we are continuing to treat patients who are severely ill with COVID-19.
"It is crucial that we continue to take steps to reduce the strain on our local hospitals which are under immense pressure. At The Countess, we have seen a 30% increase in demand for Emergency Department services over recent months and are working with our partners to tackle ongoing difficulties discharging patients to free up space in our hospitals, while colleagues work tirelessly to ensure that people are seen as quickly as possible.
"The vaccine roll-out has been highly successful and the booster programme offers the best path towards a return to normality in the coming months.
Even with 'Plan B' restrictions being lifted the pandemic is not over and I encourage anyone who has not yet booked their booster vaccination, or their first or second doses to do so as soon as possible."
The Council has a five-point plan to play its part in the ongoing fight against the virus.
1. Working closely with partners to ensure all residents in the borough have equal access to the vaccine and to testing.
The Council continues to work closely with NHS colleagues to improve access to vaccine clinics, as well as improving access to information to help all residents make an informed choice about having the vaccine.
The Council also runs an asymptomatic testing service for targeted groups and communities, offering tests for people without symptoms of the virus. The Council is also working with the national testing service for people who do have symptoms, ensuring access to testing across the borough.
2. Taking a cautious approach to the easing of the work from home advice.
Office staff have worked from home since the start of the pandemic, and this will continue in the short term while local infection rates are high. Frontline services, like waste collection, libraries and maintaining the quality of roads and public spaces, will remain open, with all the necessary precautions in place to ensure staff and members of the public are COVID-safe.
3. Supporting schools, care and business settings to manage outbreaks and supporting the local economy to thrive.
The Council's Outbreak Hub offers advice and support to all settings experiencing outbreaks, working with settings to offer tailored solutions to help bring positive case numbers under control and help keep settings and businesses open.
The Council continues to help businesses recover from the impact of the pandemic, including distributing grants, activity to support vibrant town and city centres and working closely with the business sector to meet ongoing needs including skills and staffing.
4. Maintaining regular Outbreak Board meetings to continue open and transparent dialogue with residents.
The cross-party and multi-sector Outbreak Board provides political oversight of local delivery of the NHS Test, Trace, Contain and Enable service, leads engagement with communities and is the public face of the local response in the event of an outbreak. The Board meets publicly via an open access webcast. The Council is committed to being open and transparent and questions from the public are always welcomed and answered during the meeting.
5. Continuing to empower the community to play its part
The Council will continue to communicate with residents to ensure they are informed about the local picture, know what the Council is doing and where to find advice and support. This includes sharing key information with our network of Community Champions to enable them to share advice with their networks.
Ian Ashworth, Director of Public Health at Cheshire West and Chester Council, said: "Alongside vaccination, testing and self-isolation continue to be key to stopping the spread of the virus.
"Please remember to report the results of Lateral Flow Device (LFD) tests, whether positive or negative, to ensure you can access any support you might need and that we have a clear picture of the level of infection in our community."
Anyone with symptoms of COVID-19, including a new, continuous cough, loss or change to your sense of taste and smell and a high temperature, should self-isolate immediately and book a polymerase chain reaction (PCR) test by visiting: gov.uk/get-coronavirus-test or ringing: 119.
Anyone without symptoms is advised to take a Lateral Flow Device (LFD) test twice a week and self-isolate if this is positive.
For information about testing visit: www.cheshirewestandchester.gov.uk/c19testing.
For information on where to get a vaccine and who is eligible visit: www.cheshireccg.nhs.uk and click on 'COVID-19 vaccination programme – what you need to know'.
To view the webcast of the latest Cheshire West and Chester COVID-19 Outbreak Board, held on 25 January 2022, visit: www.cheshirewestandchester.gov.uk and search for 'webcasts'.