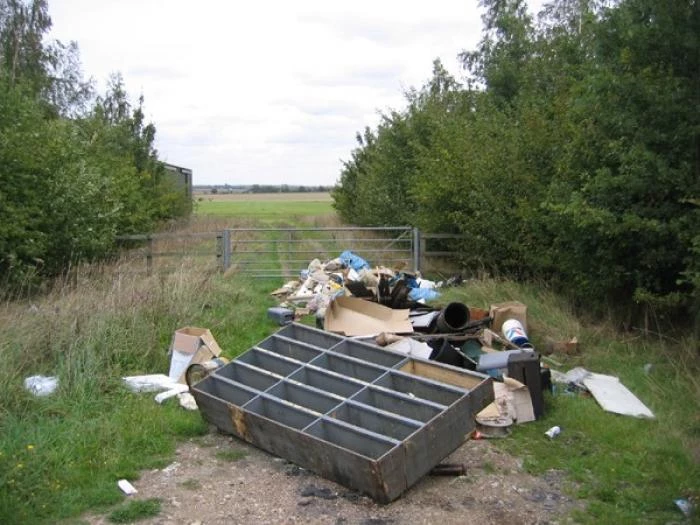 Council's continued success targeting fly-tippers
Cheshire West and Chester Council is continuing to intensify its activities targeting fly-tipping in the borough and has achieved another successful prosecution.
A Chester man has been ordered to pay a total of £360 after being prosecuted by the Council for two offences relating to fly-tipped waste.
Gareth Toye (38), of Linden Grove, Chester, pleaded guilty to two offences contrary to the Environmental Protection Act 1990.
Mr Toye advertised his services as an unlicensed waste carrier, under the name of Danny Stones, on Facebook.
Three witness statements shown in court demonstrated how he had taken money from people to dispose of their waste, which was then just fly-tipped.
The waste was found in Wealstone Lane, Upton in April 2020.
The Council's Regulatory Services team investigated the waste, which included a mattress, an ironing board, cardboard, wood, and approximately six bin bags containing household waste.
Chester Magistrates' Court imposed fines and costs totalling £360 plus a 120-hours community service order within 12 months.
The Council's Deputy Leader and Cabinet Member for Environment, Councillor Karen Shore said: "In this case we were able to identify and prosecute someone blatantly operating as an unlicensed waste carrier, who simply dumped the material afterwards with no regard for the environment or safety.
"We all have a duty to ensure our waste is disposed of properly, and in this case, residents could have been prosecuted as a result of paying an unlicensed person to dispose of their rubbish which was then later found dumped illegally.
"Always check if the person you're handing your waste to has an appropriate licence.
"Please help us tackle this problem and report inconsiderate fly-tippers, who still think they can dispose of rubbish wherever they want causing problems for residents and draining Council services."
Since December the Council's Regulatory Services officers have had made enquiries at 350 households to obtain information about fly tipping, plus approximately 70 fly tips have been examined to obtain evidence.
Officers also recently issued a £400 Fixed Penalty Notice to the owner of a local business who was caught fly-tipping commercial waste over a fence at Frodsham household waste recycling centre (HWRC).
HWRCs do not accept commercial waste at any time, it is a serious offence and against the law. HWRCs are for the use of residents only. Information for businesses is available online regarding the correct methods to dispose of commercial waste.
All instances are investigated with a view of taking formal action against any business attempting to dispose of their waste for free at any HWRC.
If you discover illegal tipping of waste or see it being tipped, report it 24 hours a day on the Council's website or 'Report It' app.