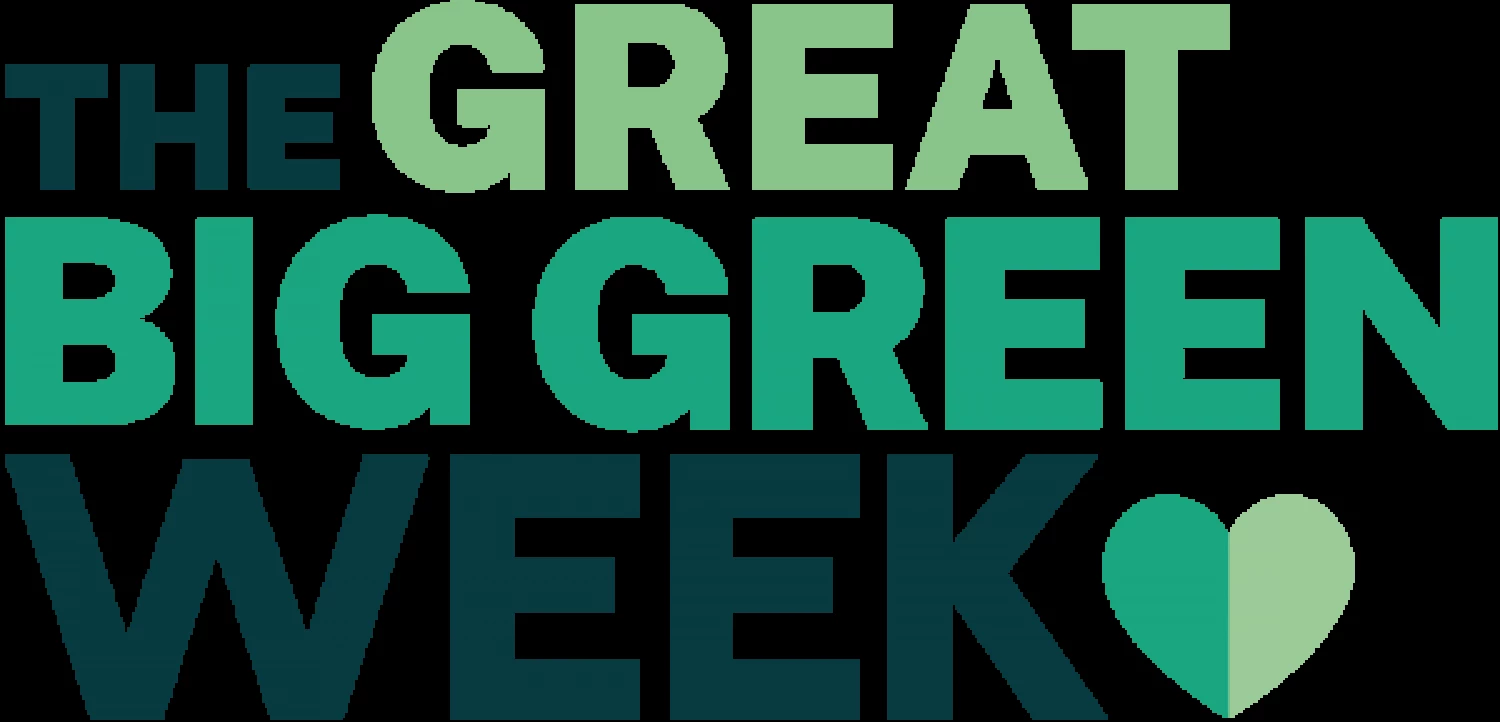 Get involved with the Great Big Green Week Festival

Eco Communities is working with Cheshire West and Chester Council, Cheshire West Voluntary Action (CWVA) and other partners to hold a Great Big Green Week Festival at Grosvenor Park in Chester on Saturday 25 September.

Register for the Great Big Green Week Festival
Great Big Green Week takes place from 18 to 26 September around the UK and will be one of the largest events for climate and nature seen, celebrating how communities are taking action to tackle climate change and protect green spaces and encouraging others to get involved.

The Great Big Green Week Festival at Grosvenor Park will run from 11am to 4pm and there'll be something for everyone, such as speakers, sustainable walks, workshops and stalls selling eco, green and sustainable goods.

If you'd like to have a workshop or stall at the event on 25 September, you can register through Eventbrite.

Get involved and register today
Helen Tandy, Director of Eco Communities, said: "With the COVID-19 pandemic, we've had to put a number of events on hold so this is a fantastic opportunity for us all to come together and help create a greener and cleaner environment.

"We've had a good turnout at events like this in the past and it'd be fantastic to see the same this year in a COVID-19 safe environment.

"A number of people and organisations have already been in touch to register their stalls and workshops so it's set to be a day to remember.

"Our Great Big Green Week Festival is going to be a great way to round off all the events that will have taken place earlier in the week to support this agenda."

It doesn't matter whether you've been championing a cleaner environment for many years, or are just starting out on your journey, as this event has plenty to offer everyone."
Many other events will be taking place around the UK during the Great Big Green Week and you can view these on the official website.

Visit the Great Big Green Week website
If you'd like to organise an event in Cheshire West and Chester, email: helenchesterfoe@hotmail.com.
You can also download a communication pack to help you promote your own Great Big Green Week event and access other useful resources.