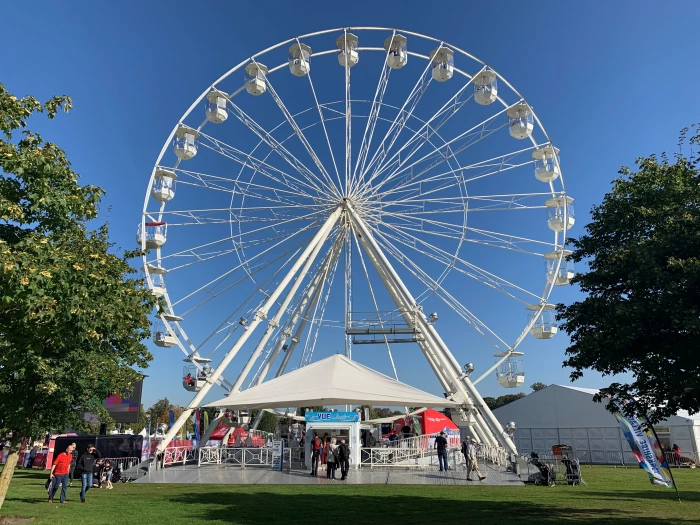 Giant observation wheel will provide breath-taking views of Chester this Easter
Chester's Grosvenor Park will be home to an observation wheel this April, giving visitors breath-taking views from 35 metres above the ground.
The wheel will be offering rides for visitors to the park between 1 to 28 April.
Users will experience 360° views of the surrounding area, which means on a clear day a view of up to ten to twelve miles is possible. The wheel will have 24 gondolas each holding up to six people.
Some gondolas are also available to accommodate a wheelchair or mobility scooter user and two people.
The price for a standard ticket is £7, a child under 1.4m is £5 and a family of four £20. Riders can expect a minimum of two rotations to take in the views.
There is a dedicated website with info, opening times and where discount tickets can be purchased online – https://www.chesterwheel.com.
This attraction will add to the Lodge Café, miniature railway, and Victorian carousel already available in the park this spring.
While the wheel is in the park an archaeological dig will also be taking place alongside it, so people on the wheel will have a bird's eye view of the dig in action.
Cheshire West and Chester Council maintains a variety of great outdoor spaces available to hire for public events.
The Council works with several event organisers each year, to increase the visitor experience in its parks, helping to boost the local economy, create a strong sense of community, support local innovation and imagination, and to create an environment for culture to thrive.