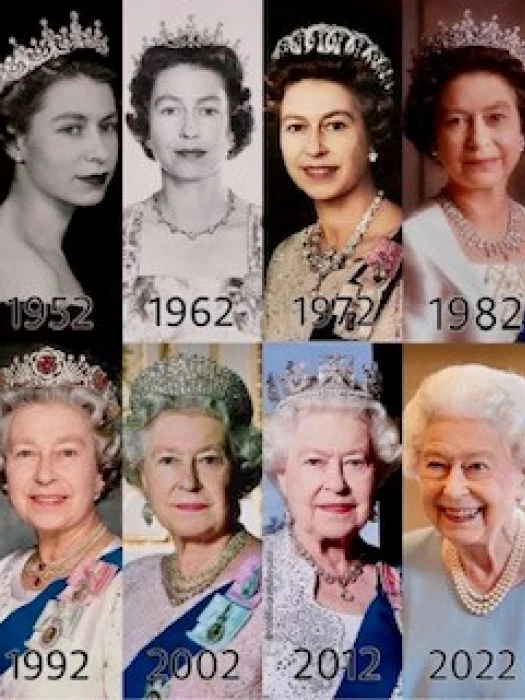 Her Majesty Queen Elizabeth II :
Local commemorations are also taking place in villages and parishes across the borough.
Books of condolence are open at Chester Town Hall, Chester HQ Building, Chester Cathedral, Northwich Memorial Court, Wyvern House, in Winsford, and Civic Way, in Ellesmere Port.
The book of condolence at Chester Town Hall will be open during the public holiday on Monday 19 September, and all other books will re-open on Tuesday, 20 September until 5pm the same day.
Anyone can send an online message of condolence here.
The books will be bound and kept in the borough's archive as a record of the sentiments expressed by local people on the death of Her Majesty Queen Elizabeth II.
Flower carpets are also available at the above locations for people who wish to express their sympathies. Anyone wishing to leave flowers is asked to remove any plastic wrapping before laying their floral tribute.
The day after the Queen's State Funeral the flower carpets will close, and all flowers will be removed and transferred to Grosvenor Park, Chester where they will be laid near the wicker sculpture of Her Majesty Queen Elizabeth II. They will remain there until Friday, 23 September 2022. After this time, the flowers will be mulched and spread around trees, in areas across the borough which form the Queen's Green Canopy.
As an alternative to floral tributes, people may wish to consider supporting one of the many charities, associations or organisations that Her Majesty was linked with or a patron of. You can search for these at: Royal Charities and patronages | The Royal Family
At 8pm on Sunday, 18 September, the night before the State Funeral, there will be a one-minute silence where the public are invited to come together and observe a national moment of reflection to mourn and reflect on the life and legacy of Queen Elizabeth II.
In Cheshire West and Chester, this will be marked by an event on the Town Hall steps. More information will be available soon on the Council's website.
A Service of Thanksgiving for the life of the Queen, in the presence of the Lord Lieutenant, the High Sheriff, Lord Mayor of Chester and Mayors in Cheshire will be held in Chester Cathedral on Sunday, 18 September 2022 at 3pm. Visit the Cathedral's website to reserve your seat.
The service can be watched on the Cathedral's official YouTube channel
The State Funeral will take place at 11am on Monday, 19 September, at Westminster Abbey. The day of the State Funeral will be a public holiday and schools will be closed. A national, two-minute silence will be held during the event which will be screened at Storyhouse, Chester, open from 9am to 7pm to be a place of comfort for those who may not want to be alone.
All of the above arrangements may be subject to change. Please check the Council's website for further updates.