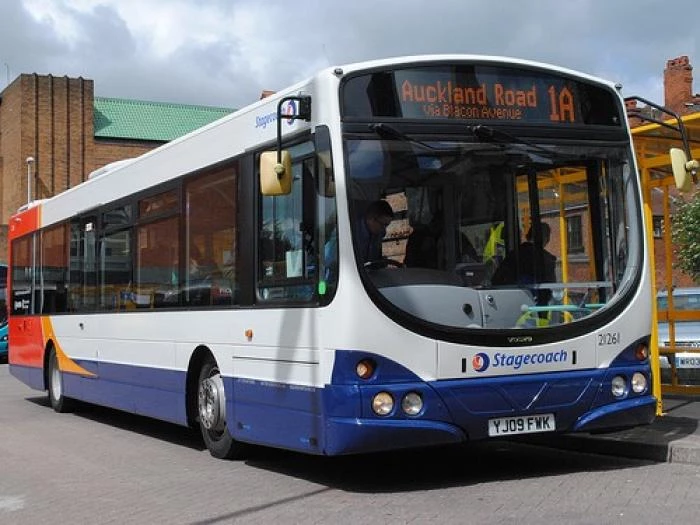 Hop on board...£2 single bus fares now available in the borough
Residents and visitors in Cheshire West and Chester can now save money and "Get Around for £2", following the launch of a Government scheme to cap fares for single bus journeys.
From 1 January to 31 March 2023, over 130 bus operators will charge no more than £2 for their single tickets across over 4,600 routes nationally, helping families, commuters and other passengers save money.
The scheme hopes to give bus travel a boost in the borough, encouraging more people to discover how easy and stress-free travelling by bus is.
Cheshire West and Chester Council's Deputy Leader and Cabinet Member for Environment, Highways and Strategic Transport, Councillor Karen Shore said: "The initiative encourages people to get back on the bus to help the industry continue its recovery from the pandemic.
It will also reduce CO2 emissions and tackle congestion by taking an estimated two million cars off the road nationally.
"If you've never used buses before, why not give it a go and see if bus travel could work for you – this is ideal opportunity to hop on board.
"Buses are a key part of our vision for clean, efficient and modern transport network in the borough, that is affordable for everyone.
This is a great way to start the new year and we will continue to work with our bus operators, through our Enhanced Partnership, to ensure passengers can access reliable and affordable bus services once the scheme ends in March."
The scheme is on the Government's Help for Households website, as the new cap can deliver real savings for those most affected by the rising cost of living.
Bus operators not taking part in the scheme in Cheshire West and Chester include: Aintree Coachline on routes 40, 41 and 272 and M&H Coaches on their route X1.
A full list of operators taking part is available at: https://www.gov.uk/guidance/2-bus-fare-cap
Councillor Shore added: "Don't forget, visitors to Chester city centre are able to use our excellent Park & Ride service, although it's not part of this scheme, the fare is just £2 for a return journey, so you can save money to travel quick and easy into the City."