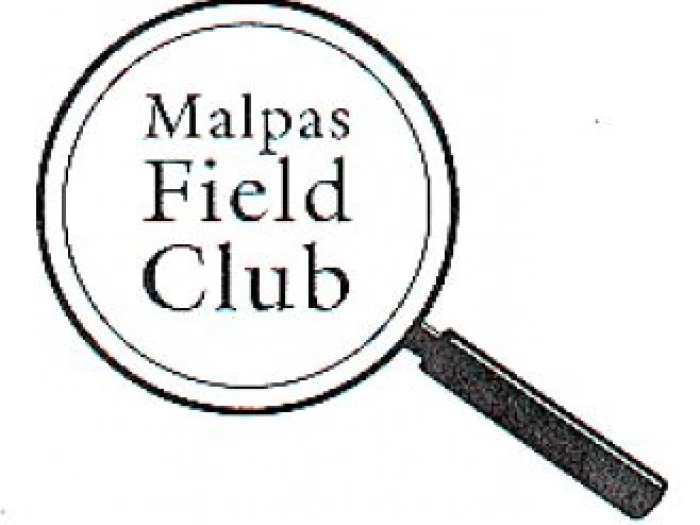 MALPAS FIELD CLUB
The first meeting of Malpas Field Club's 2019/20 season will be on Wednesday 11th September when archaeologist Vanessa Oakden will give an illustrated talk on 'Metal Detecting Triumphs: The Malpas and Knutsford Hoards'.
The Malpas hoard of 35 coins, dating from the period 134.BC to AD.50, was discovered during a metal detecting rally near Malpas in 2014.
The Knutsford hoard, discovered two years earlier, comprises 103 coins, 3 brooches and 2 finger rings, all dating from the Roman occupation.
Both finds were reported through the Portable Antiquities Scheme, for which Vanessa was the former Finds Liaison Officer.
The meeting will be at Malpas High Street Church SY14 8PR starting at 7.45 pm.
A varied programme of talks on history, natural history, farming and other countryside topics has been planned for the new season.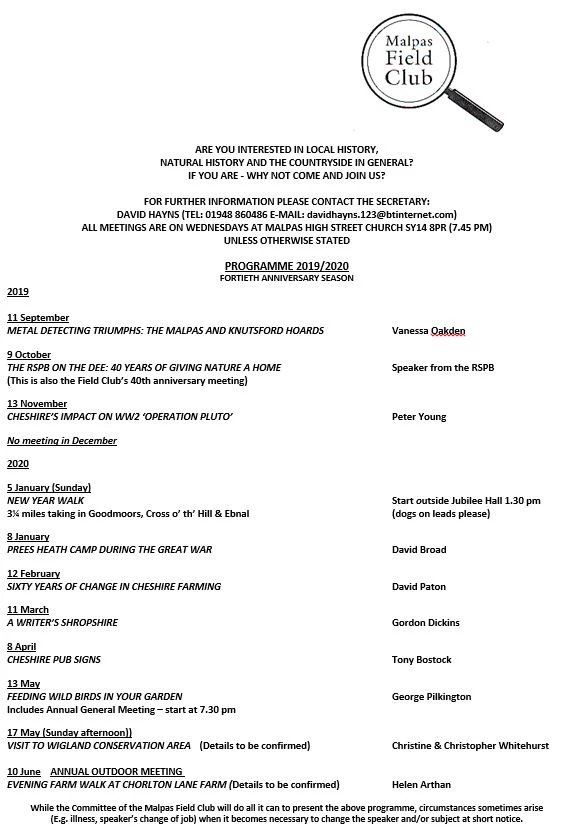 For further information about the Field Club or to be sent a copy of the new programme, by post or email, please contact secretary David Hayns:
Tel: 01948 860486 Email: davidhayns.123@btinternet.com