MALPAS PARISH COUNCIL MEETINGS SUSPENDED
By Webteam
MALPAS PARISH COUNCIL MEETINGS SUSPENDED
In line with Government advice and following discussions with the Chairman it has been agreed that Malpas Parish Council will not hold any formal Parish Council meetings nor any monthly surgeries during the months of April and May.
All local councils have been asked to stop holding any physical meetings or gatherings during this time. This includes annual parish and council meetings. These are extraordinary times, and they call for extraordinary measures. The health and safety of councillors and local communities is our first concern.
This does not however mean that the Council will shut down, it will continue to operate and should you wish to contact Malpas Parish Council please do so by phone or email.
Councillors are making arrangements to meet informally via Skype and will also continue to receive information via phone and email.
We will regularly review the situation and advise of any changes.
Ruth Shackleton
Clerk
Email:- malpaspc@hotmail.com
Tel:- 01948 770678
27th March 2020
popular recent storiesAlso in the news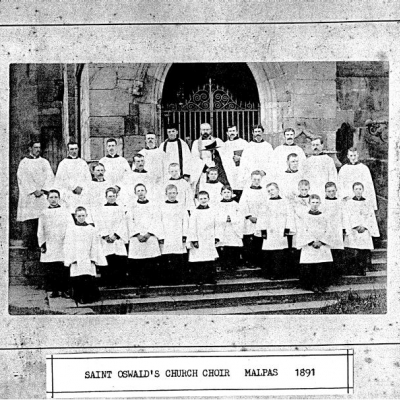 Mon 25 May 9:13am | hits: 96
Malpas Field Club — Malpas History Magazine number 8In this issue:EDITORIALFRANK WYCHERLEY: MEMORIES OF A MASTER SADDLER'S SONMISS IDA FLACK: EIGHTY YEARS IN CHOLMONDELEYDAVID HAYNS: THE MALPAS RECTORIES — PART 1The contents of the document remain the copyright of the Malpas Field Club and they should not be reproduced in part or whole without the permission of...