Support still available for Covid-hit businesses in Cheshire West and Chester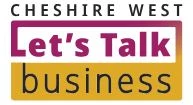 Cheshire West and Chester Council has been administering grants available to businesses throughout the pandemic into the current national lockdown. Over 11,000 payments have been made to businesses within the borough equating to over £18m since November 2020 to help them through the coronavirus pandemic.
The government announced an additional one-off lump sum payment of up to £9,000 for businesses forced to close under the current national lockdown restrictions. This is being awarded alongside the grants available to closed businesses and there is no need for a separate application.
With many 'non-essential' businesses closed due to lockdown restrictions combined with the need to slow the spread of the virus, the message from the council is that financial support help is available for those businesses that are eligible. Businesses can check if they are eligible for funding through the council's website.
Under the national lockdown restrictions, businesses required to close include:
Retail defined as non-essential – such as clothes shops, homeware stores, car showrooms, electrical shops.
Personal services – such as hairdressers, beauticians, tattooists.
Hospitality – such as cafes, restaurants and pubs but can provide a takeaway service
Hotels, guest houses, leisure centres, indoor gyms, cinemas, museums and art galleries
The council and its partners are also providing ongoing support and information for businesses in the borough through the Let's Talk Business website.
Councillor Carol Gahan, Cabinet Member for Legal and Finance said: "The borough's business community continues to take the brunt of the impact of the coronavirus lockdown. Our hospitality, retail and leisure sectors have been hit hard.
"The resilience of the business community in the borough has been remarkable and we are doing all we can to help. Our teams have been processing the applications and getting the money out to those who need it as quickly as they can.
"There is still time to apply for grant support and we would urge everyone to continue to work with us to get through this difficult time."
Debbie Bryce, CEO of West Cheshire and North Wales Chamber of Commerce added: "We are working closely with our colleagues in Cheshire West and Chester Council and wider partners to ensure a clear message is going out to businesses to enable them to swiftly access the funding available and any additional support; whether it's a new start-up or a company trading internationally we are working together to supporting businesses in this difficult trading period.
"We have collaborated to ensure business who are eligible are receiving the support available and commend the Council for the speed that this support has been channelled to hard hits business."
For more information about COVID support for businesses in Cheshire West and Chester, visit the Cheshire West and Chester Council website.
Businesses can also find out more at the council's Let's Talk Business website.