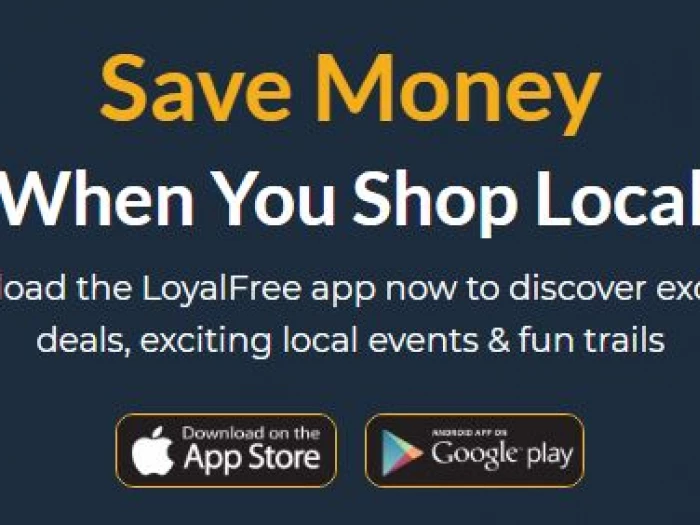 Supporting High Street Recovery Loyalty App for Businesses
A free digital loyalty app to promote local business and encourage increased footfall and visitor spend.
Background
From 12 April 2021 many non-essential retailers were able to reopen their doors. Cheshire West and Chester Council supported High Streets and Neighbourhood shopping areas across the borough to reopen safely through the creation of a High Street Recovery Group.
The group comprising several internal teams from across the Council, working with key partners, worked together to develop a range of initiatives to ensure public health and staff safety and rebuild confidence.
This recovery work involved key leads from across the Council (including Economic Growth, Localities Highways, Regulatory Services, Planning, and Communications) and key Partners (including Business Improvement Districts (BIDs), other High Street businesses and resident representatives, and Town and Parish Councils).
As part of this activity, businesses told us that they needed help to generate footfall, increased well time in local centres and increase local spend.
The use of online platforms and social media is an increasingly important way for businesses to achieve this.
It can be difficult for some businesses in local high streets and neighbourhoods to get this up and running – it may be an unfamiliar method of generating trade and challenging to put something credible into practice.
In turn, this can have a cumulative impact on the prosperity of local high streets and neighbourhood areas.
In response, the Council commissioned a digital solution, funded through the Re-opening High Street Safely funding, to deliver a six-month loyalty application pilot.
The loyalty application, www.loyalfree.co.uk, enables local businesses to establish and sustain asuccessful online/social media presence.
It is hoped this will help to generate footfall and sales on the high street, improve the wider prosperity of the high street / neighbourhood, and enable the Council and its partners to access information to understand what is working, or not, and the impact on businesses and trade in the local area.
The application offers the following benefits:
Promoting offers, loyalty schemes, events, local guides, competitions, and interactive trails
Free for businesses to register: funded by Cheshire West and Chester Council
Zero administration: Loyal Free set up every business profile and can support adding offers and trails
Customer insights data: help businesses understand and interpret customer behaviours to support the businesses on making future business decisions (e.g. what offers increase spend)
Flexibility to use a business offer at any time (e.g. 10 per cent off when you spend £50, loyalty scheme – buy six drinks and get seventh free, etc.)

Pilot Project Update
The pilot phase of the project will focus on the rural geography with an emphasis onbusinesses and attractions within the Sandstone Ridge geography running from Frodsham down to Malpas.
The market towns and businesses within this geography have to date not developed any specific initiatives to support economic recovery within their communities unlike Chester, Neston and Northwich which already have projects underway.
We will engage with partners and stakeholders including town and parish councils to target 50 businesses across a range of sectors to subscribe to the app prior to a wider launch in October.
During October a press release will be issued promoting the Loyal Free app, highlighting some of the business already registered and encouraging others to register.
We will also use the Let's Talk Business online platforms to promote the application and during this time Loyal Free will continue to add new business registrations, events, trails and offers.
The press release will be shared with the local press and partners, including Marketing Cheshire, Business Improvement Districts, Parish Councils, Blakemere Craft Centre, LadyHeyes, etc. to raise awareness in the business community but also to the wider community(consumers) to encourage use of the application.
The Business Growth Team will meet with Loyal Free monthly to monitor the number of businesses registering on the application and the number of customers using the application to access offers, trails, etc. to inform future strategy.
Further press releases and promotion will be done following the launch of the application to keep driving businesses to register and raising awareness among the local community and visitors.
For further information, contact: Pam Bradley or Iain Paton
Email: pam.bradley@cheshirewestandchester.gov.uk /iain.paton@cheshirewestandchester.gov.uk
Responsible Committee, Cabinet Member: Councillor Richard Beacham Cabinet
Member for Inclusive Growth, Economy and Regeneration
Date: 14 September 2021